Jay Schools are on a 2 hour delay, September 9, 2020, due to fog.
IMPORTANT REMINDER: TONIGHT We will hold a Kindergarten Open House on September 8th, from 6:00 pm to 7:00 pm. To ensure that we are utilizing proper social distancing practices and minimize our crowd, we have decided to create a schedule for parents/families to follow. If your child's last name begins with A- L, then you will visit from 6:00-6:30 PM. If your child's last name begins with M-Z then you will visit from 6:30-7:00 PM. Parents and students are welcome to come into the building to meet the teacher, drop off supplies, and take a tour of their classroom. We do highly recommend that all adults wear a mask and follow social distancing protocols. We ask that parents bring only their incoming kindergarten student, if possible, to the open house.

We are extending the hours of our Transportation Office to 9:00 PM this evening for anyone needing assistance with bus information. Please contact Director of Transportation, Melissa Stephen at 260-726-9605 until 6:00 PM then at 260-726-5272 between 6:00 PM and 9:00 PM this evening. 2020-2021 bus information is at the link below.
https://drive.google.com/file/d/1OzQlMkTweZ4jrGyygxbZnIyX3xG3s490/view?usp=sharing
One last reminder to please send all Chromebooks to school tomorrow fully charged! Please make sure chargers come as well! See everyone tomorrow!
Westlawn Elementary Time Change Reminder: * Westlawn has new school hours-7:55 AM to 2:35 PM * Arrival: Students should arrive at Westlawn Elementary no earlier than 7:40 AM. Students must be in their classrooms and ready to learn at 7:55 AM. * Dismissal: Students will be dismissed at 2:35 PM.
Westlawn Parents/Guardians, Here is the 2020-2021 traffic plan for Westlawn Elementary. There are some minor changes. Thanks! Mr. D
https://5il.co/kplf


Ray Cooney, Editor and Publisher of The Commercial Review, interviewed Jay Schools Superintendent, Jeremy Gulley, Jay County Health Department Administrator, Heath Butz, and others, about the reopening of the schools.
https://youtu.be/7AVSB8XlO5E
Westlawn/Redkey Elementary are in need of instructional assistants for art and gym. If you are interested please contact Mr. Davis at Westlawn Elementary (765) 768-6075. Thanks!!!
Parents/Guardians, Please note our new arrival and dismissal times here at Westlawn Elementary for the 2020-2021 school year: * Students should not be dropped off or arrive earlier than 7:40 AM. * Students should be in their classrooms and ready to learn by 7:55 AM. * Dismissal will be at 2:35 PM. Due to extra safety precautions and extra steps needed to ensure proper social distancing, we are asking for patience from everyone at dismissal time. We thank you in advance for your understanding! Thank you! Mr. D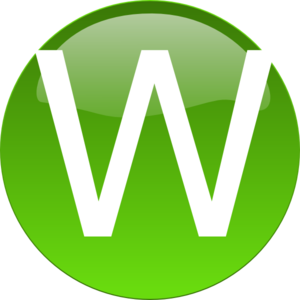 Please click the link below for Covid 19 screener documents for parents to utilize. We are in this together and need to be as vigilant as possible to keep everyone safe! Thanks! Mr. D
https://5il.co/kgvs
I just spoke with the gas company and the gas issue has been resolved. It is now safe to enter building. Westlawn Elementary is now open for business!!
Important announcement: Westlawn Elementary is closed to all visitors until a gas valve issue is fixed outside of the building. I will announce here when the building will reopen. Thanks! Mr D
What a great day to be a Westlawn Warrior!! Don't forget that the first day of school will be September 9th!!!