Please download the Box Tops App and set your account to donate to Bloomfield Elementary. All of your Box Tops donations will go to the Bloomfield Student Council and put into school projects and activities. Thank you!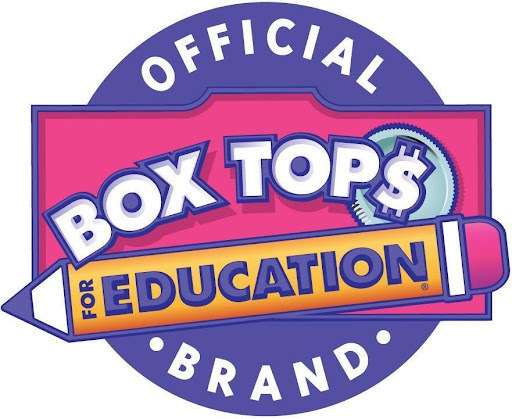 Tomorrow, October 6, 2021, is a scheduled Wednesday 2 hour delay for Jay Schools.

Thanks to the Jay County Solid Waste Management District for these awesome recycling containers! They are already going to good use!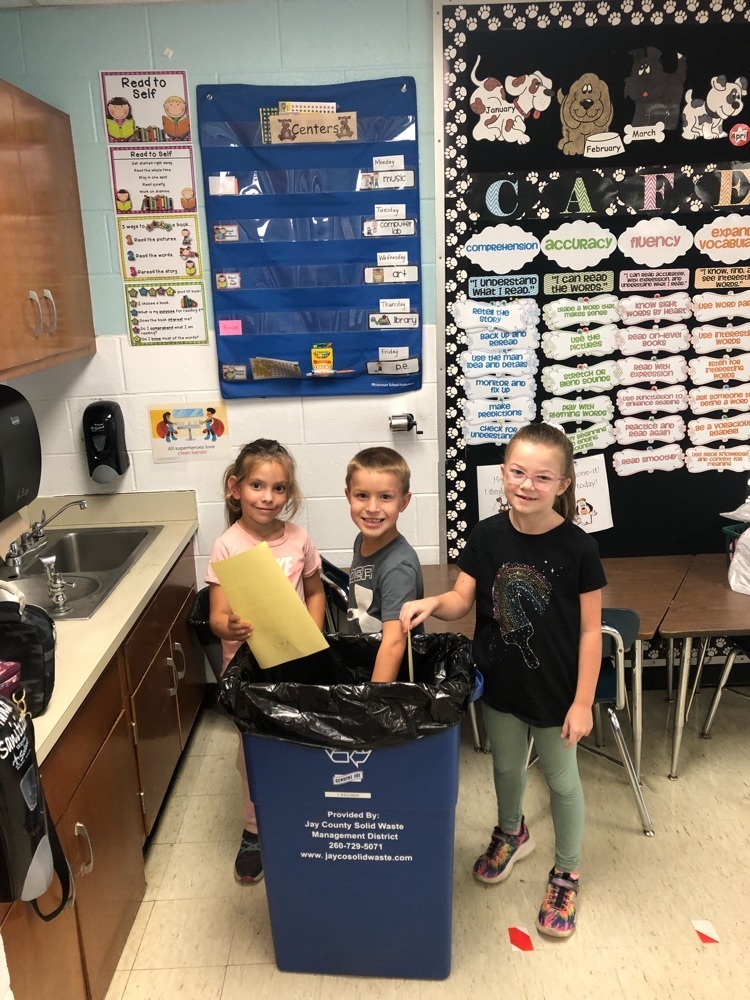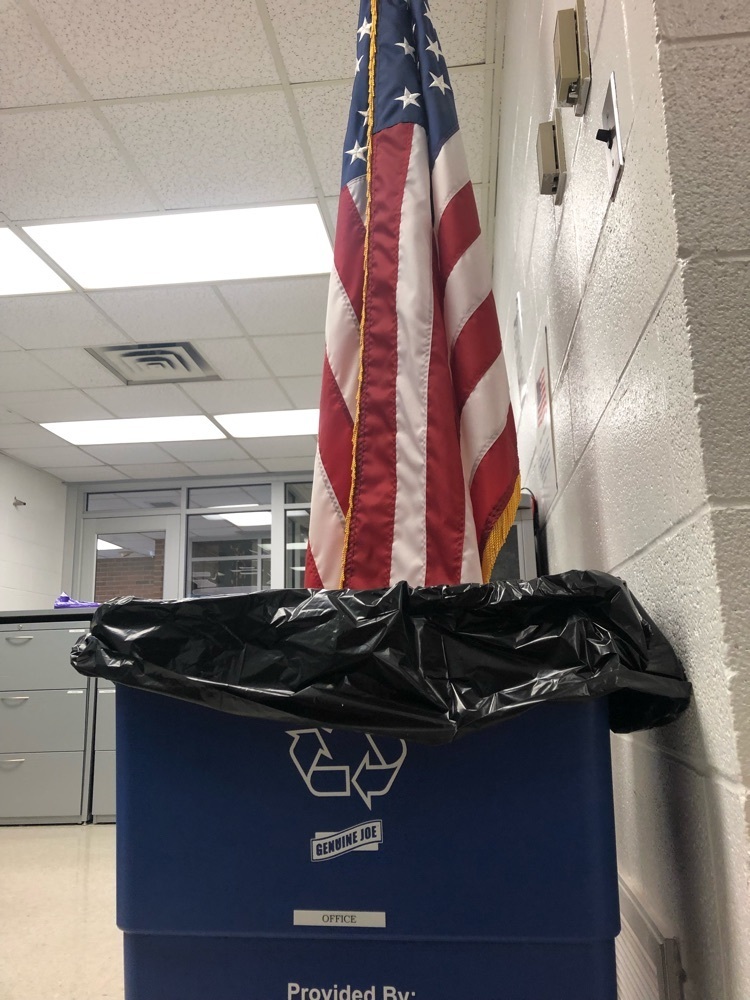 Foodservice Important Information on National Supply Chain Issues At Jay School Corporation, students and families can continue to count on us for great-tasting meals kids love to eat every day, but as you may have already seen, there will likely be more frequent menu changes based on product substitutions from our suppliers. Understanding these supply chain challenges will likely continue for the next several months, we wanted to reach out and let you know we're doing everything we can to proactively address issues before they inevitably arise. Working in partnership with Foodbuy, our group purchasing organization and the largest procurement organization in North America, some of the proactive steps we have taken, include: • We have changed our ordering schedules to allow distributors more time to identify new sources for out-of-stock products in the event it occurs. • We've identified alternate suppliers and products where we found that existing ones wouldn't be able to meet our needs. For example, we learned our previous supplier for pizza dough would not be able to commit to serving our schools, so we contracted with a new one that can. • In June, we planned menus for this fall and began placing orders for food at that time. This process was designed to help suppliers and distributors plan well ahead for stock we need to serve kids now. If there's one thing the past 18 months has proven, it's that flexibility is in our DNA. From turning cafeteria operations into emergency feeding programs overnight when the pandemic hit to serving kids in classrooms and through meal-kit pick up sites through the past school year, our team is passionate about the meals we serve your students and they're skilled at quickly adapting to ensure that kids are always fed. One additional note for families with students who have allergies: please remind your child to be sure to check with the cafeteria manager regarding product substitutions that may not be reflected in the menu posted. We will make every attempt to update Nutrislice in real-time, but out of an abundance of caution, please do not solely rely on the digital nutrition panels to accommodate allergies or medical conditions. If you have any questions or concerns regarding your student's meals, please don't hesitate to reach out to Camila Green at
foodservice@jayschools.k12.in.us
or by calling the foodservice office at (260) 726-9306 ext 2262. Thank you in advance for your patience and flexibility during this time.

SIX more days to order dill-icious Sechler's pickles!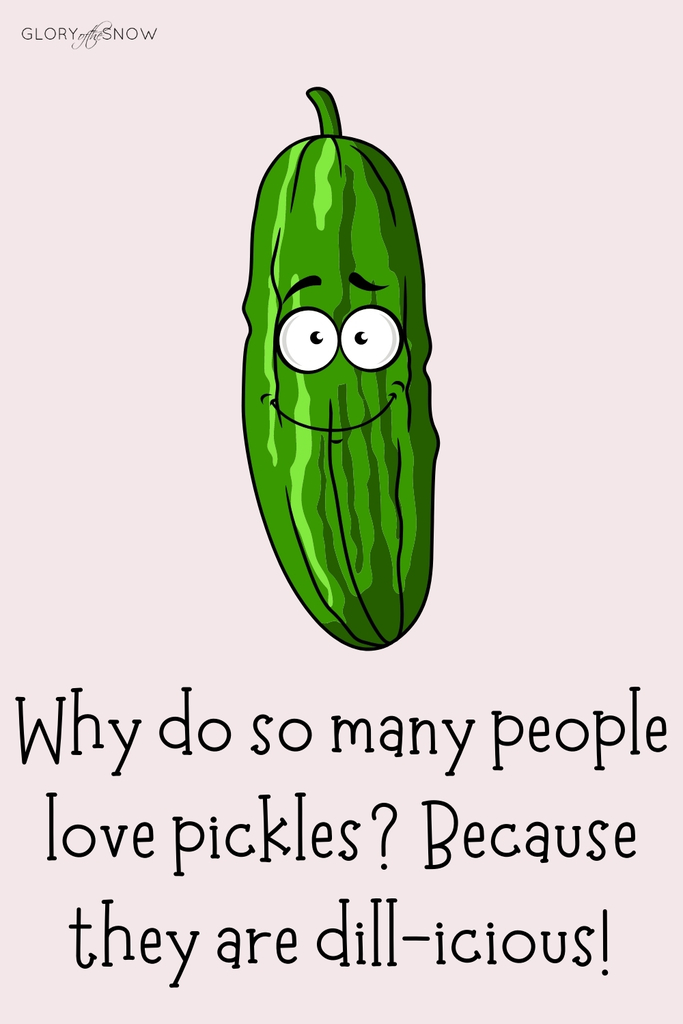 Constitution Day is Friday 9/17/21! Wear Red, White, and Blue! Our Special Lunch Menu for Constitution Day is: We the Pizza Government Green Beans Constitution Carrots Supreme Court Cesar Salad Amendment Applesauce Freedom Fruit Midterm Election Milk Fun Lunch Options - People's PB & J Ham and Cheese Senate Salad House of Reps Ranch Dressing and Crackers Midterm Election Milk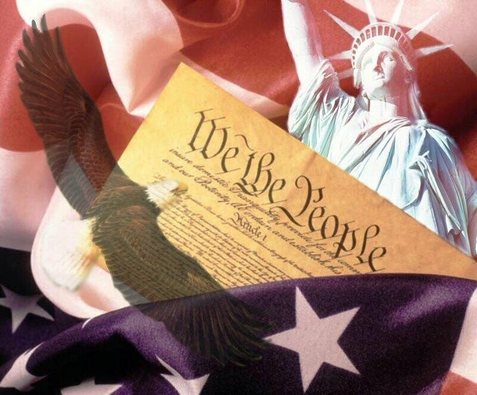 12 more days to get your pickle orders in!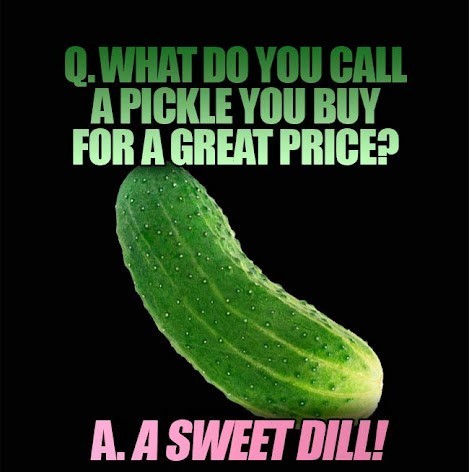 Never Forget 9/11

The PTO Meeting for Tuesday September 7th has been moved to 6:00 pm.

Lunch Menu Change for Friday 8/20/21 Main Entrees Beef Hot Dog on Whole Wheat Alternate Entrees Muffin & Goldfish Fun Lunch Ham & Cheese Chef Salad Saltine Crackers Light Ranch Dressing Sides For All Meals Oven Baked Curly Fries Extra Extra Fresh Caesar Salad Applesauce Cups Chilled Peaches Carrots
Jay Schools are now closed for Wednesday, August 18, 2021.
Jay Schools are now on a 3 hour delay for Wednesday, August 18, 2021.
Correction: Jay Schools are on a 2 delay, Wednesday, August 18, 2021
Jay Schools are on a 2 hour delay, Monday, August 18, 2021

The Bryant Fire Department will be conducting a training exercise at Bloomfield on Thursday August 19, 2021 from approximately 7 to 9 pm. Fire trucks and Fire personnel will be present during the evening. Again, this is a planned training exercise.
Jay Schools are on a 2 hour delay, Tuesday, August 17, 2021.

Reminder: Bloomfield Picture Day is Monday August 16th

Bloomfield Picture Day is Monday August 16th

Info from our Photographer. There are two ways to order: **Crabtree Photography will be taking yearbook portraits on August 16th. BEFORE PHOTO DAY Place your order securely online by following the steps below. Visit
http://crabtree-photography.hhimagehost.com/BloomfieldFallUnderclass2021
Choose your package, and/or add-on items, add to your cart. Click on your cart, and complete the check-out process. During check-out, enter your students first, last name and grade. This is how we will match the photo to your order. You will receive an email confirmation within 24 hours of placing your order. If you do not, please call the Crabtree Photography office (765) 747-6971 to check the status of your order. There's no need to bring any paperwork with you on photo day! When you receive the email confirmation, we have received your order! Online ordering is OPEN NOW, and will be until 48 hours after photo day! After the 48 hours, your order may be subject to a $15 lab fee. Payment with cash, check or money order. Please have your order form filled out completely, with exact payment sealed in the envelope. The student will turn this in on photo day.