Only 1 more day until Constitution Day! Students feel free to wear Red, White, and Blue to celebrate the 233rd Birthday of our U.S. Constitution on September 17th.

Info from Bryant Church Kids Club - Ages 3 year old-5th Grade Youth Group - Grades 6-12 Starts Wednesday September 16th from 6:30-8:00 pm Call 997-6231 for more info!

Only 2 more days until Constitution Day! Students feel free to wear Red, White, and Blue to celebrate the 233rd Birthday of our U.S. Constitution on September 17th.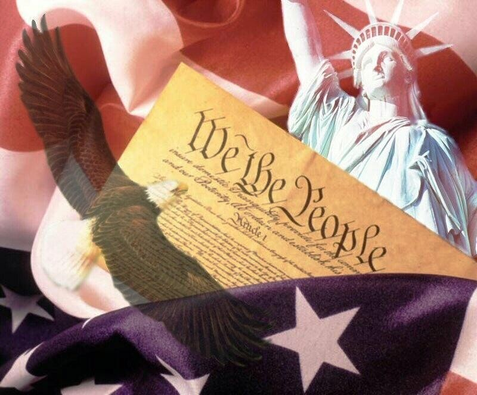 Info from Boy Scouts: Your Adventure Awaits…Join Cub Scouts in Pennville. Cub Scouts do fun activities like building your very own Pinewood Derby car and then racing against your friends at the pack meeting. Join your friends Camping in a meadow overlooking a beautiful lake, Roasting Hot Dogs and making S' Mores on a campfire. Hiking in the woods and you see a deer run across the trail ahead of you. Cub Scouts is for Boys and Girls in Kindergarten thru 5th grade. You and your parents are invited to join in the Cub Scout Joining Event on Tuesday September 15th at 6:30 p.m. at the Park in Pennville. Bring a Friend so you Don't Miss Out on the Fun.

Especially this year, we will never forget September 11, 2001!

We are good to go after this 2 hour delay. Conditions are much improved. Welcome back!

A reminder to everyone that a 3 hour delay is an option we consider when poor weather conditions are present in our county. This option has been helpful in the past, particularly on days with morning fog. We chose not to use this option today in the hope that tomorrow will permit a full school day for students and staff to implement COVID-19 safety procedures and other changes at the schools to start a new school year. However, if we experience fog again tomorrow morning like we did today, we will go from a 2 hour delay to a 3 hour delay, if necessary, to allow conditions to improve and preserve the school day. We have new bus routes, new bus stops, and new traffic patterns at some of our schools. We want to avoid everyone having to adjust to this while contending with fog. When 3 hour delays occur, school ends one hour later than normal. Bus drivers begin their routes at 6:00 AM, so if we delay or cancel we make the decision by that time. Likewise, after a 2 hour delay, we make the decision to delay further or cancel by 8:00 AM. In a school district as large as ours, road or weather conditions in one part of the county may be different than in another part. As has been our past practice, we will support parents who feel conditions in their location are not safe to send their student(s) to school. Absences in these situations are excused as long as the parent communicates with the school. While not all risks in life can be eliminated, ultimately, the safety of our students and employees is the only thing on our minds as we make weather-related decisions.

In accordance with the JSC eLearning plan, there is no eLearning when school is cancelled on the first day of a grading period. We will review options that may avoid the need to add a day at the end of the school year. Details on this will be announced.

Jay Schools are cancelled due to fog, September 9, 2020.

The Jay Schools are closed Wednesday September 9, 2020.

Parents: On 2 Hour Delays, the doors will be unlocked at 9:45 am. The Tardy Bell is 9:55 am. On 2 Hour Delays, school will still dismiss at 2:35 pm.

Jay Schools are on a 2 hour delay, September 9, 2020, due to fog.

Bloomfield Parents: A few reminders to start off the school year: 1. We encourage you to bring a bottle of water or a refillable water container 2. Doors Open at 7:45 am. 3. We got this! We are going to have a great school year!


We are extending the hours of our Transportation Office to 9:00 PM this evening for anyone needing assistance with bus information. Please contact Director of Transportation, Melissa Stephen at 260-726-9605 until 6:00 PM then at 260-726-5272 between 6:00 PM and 9:00 PM this evening. 2020-2021 bus information is at the link below.
https://drive.google.com/file/d/1OzQlMkTweZ4jrGyygxbZnIyX3xG3s490/view?usp=sharing


Ray Cooney, Editor and Publisher of The Commercial Review, interviewed Jay Schools Superintendent, Jeremy Gulley, Jay County Health Department Administrator, Heath Butz, and others, about the reopening of the schools.
https://youtu.be/7AVSB8XlO5E

The Jay Schools is launching a new website! It will provide more instant information on the website with news and live feed information. We have only one week until school begins! We are excited!

Bloomfield Families: In the next day or so, you will be getting a paper letter explaining the Re-opening Procedures for Bloomfield. It is a lot of information, so I wanted you to have a printed copy to read and digest it. Please direct questions to school by calling or email. We will not always be able to monitor Facebook with questions. We are very excited to start Bloomfield's 51st school year!

Welcome to the new Bloomfield Facebook Page!