Happy Thanksgiving from all of the little turkeys at East Elementary.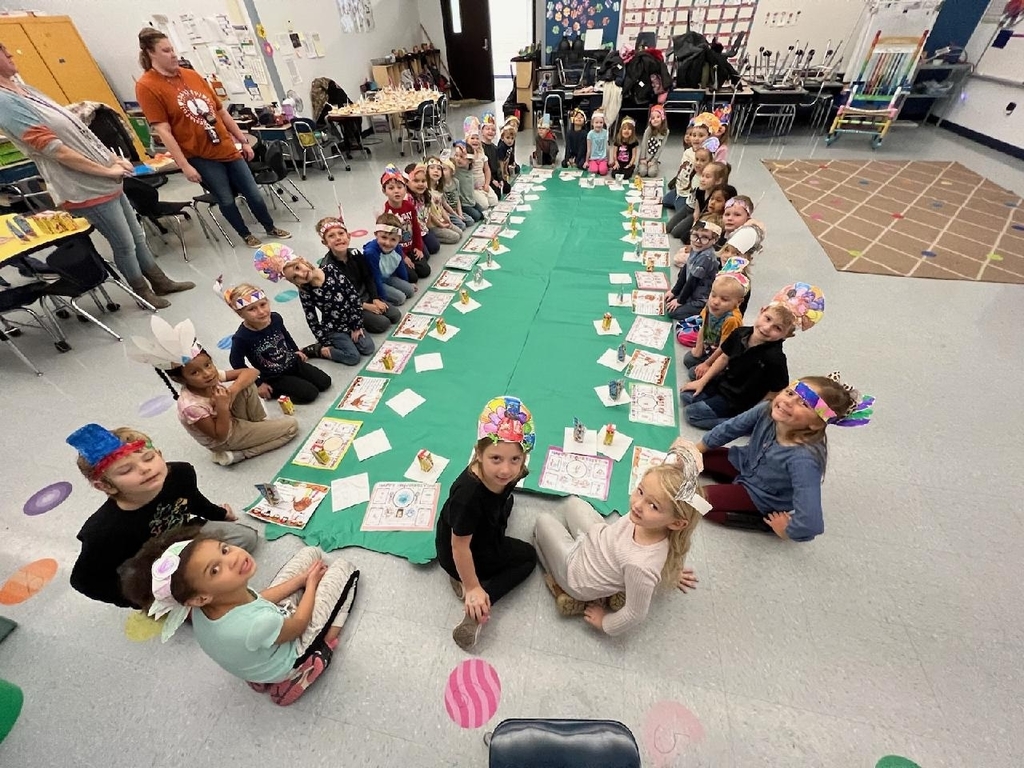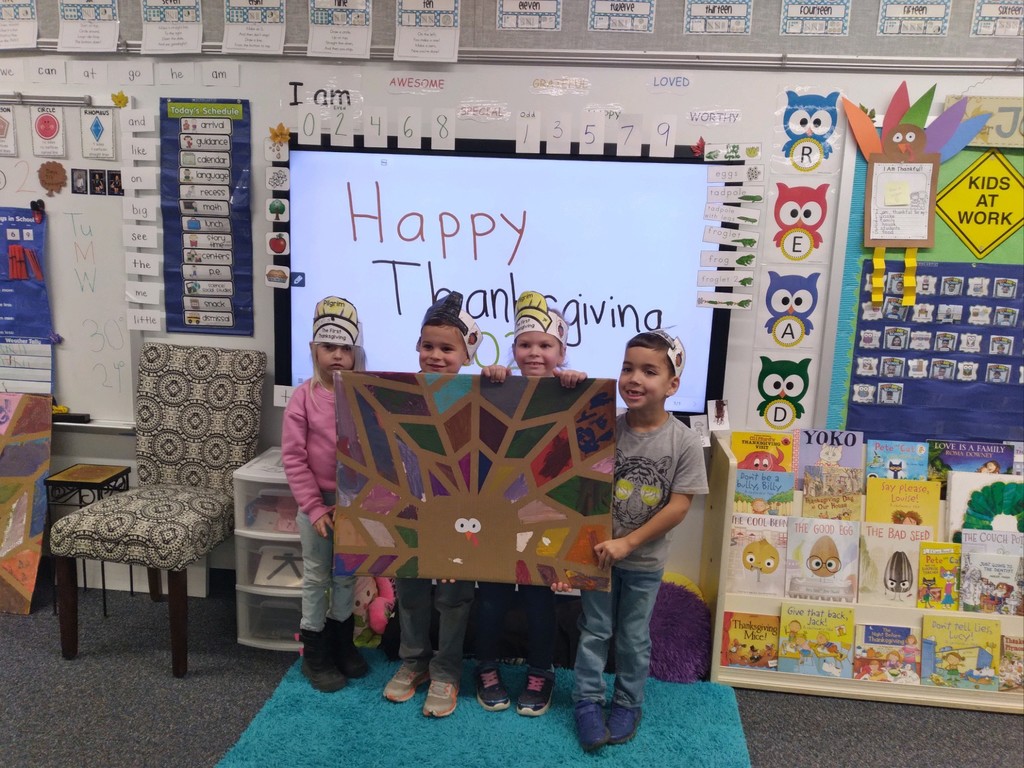 BRRRR! The cold weather has arrived. Please make sure your child comes to school with a warm coat, hat and gloves and is prepared to play outside for recess if the temperature is above 20 degrees. If you need help with winter clothing, please contact our office.
Mrs. Yowell's class wishes to thank our Veterans. Happy Veteran's Day! Thank you to all who have served.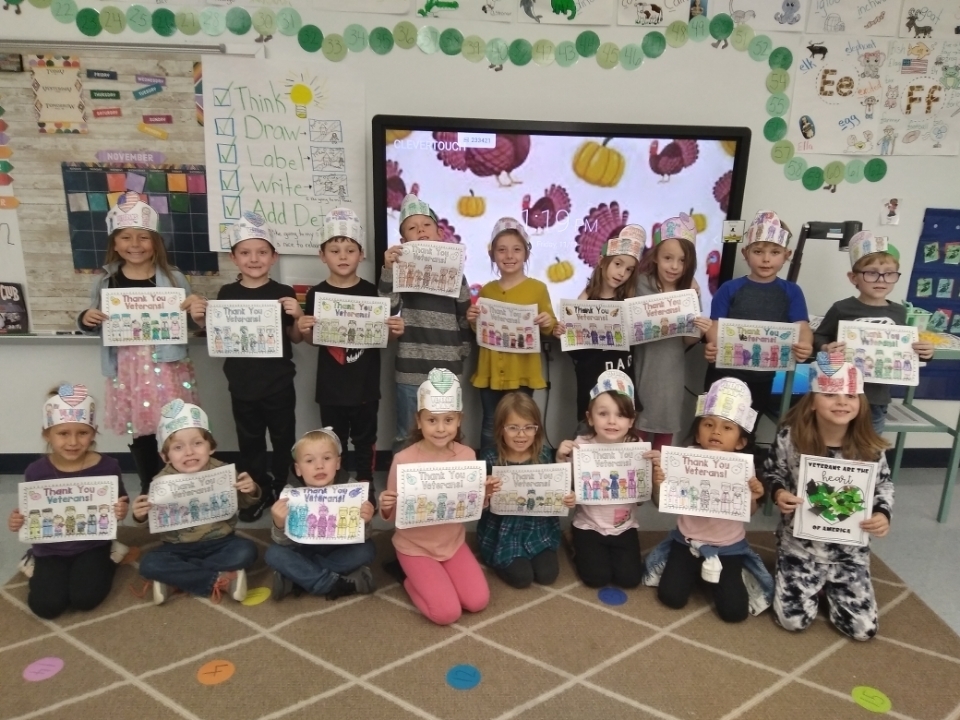 This picture is way too cool not to share. Great teamwork to get that pile together!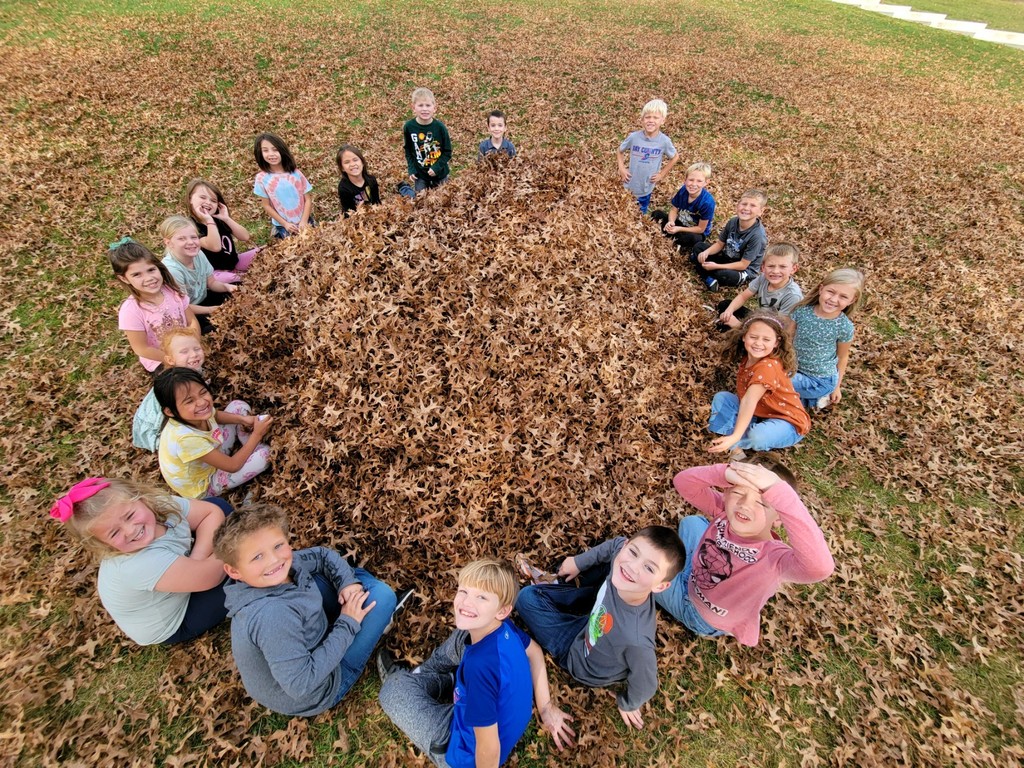 These first graders had a great time playing in leaves on this fall day!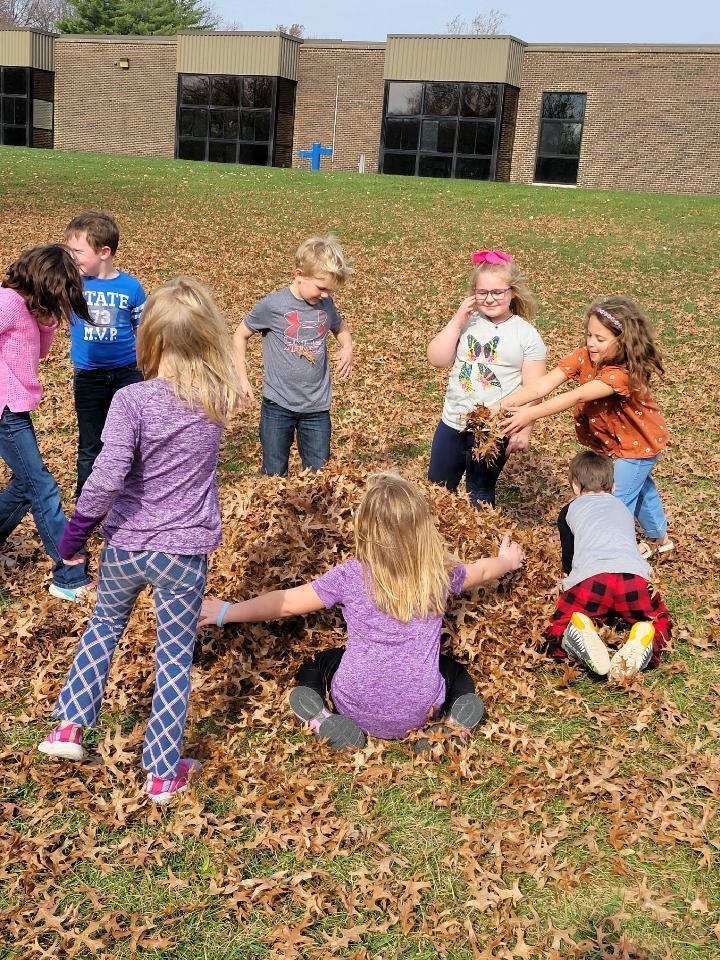 Parent Pit Stop information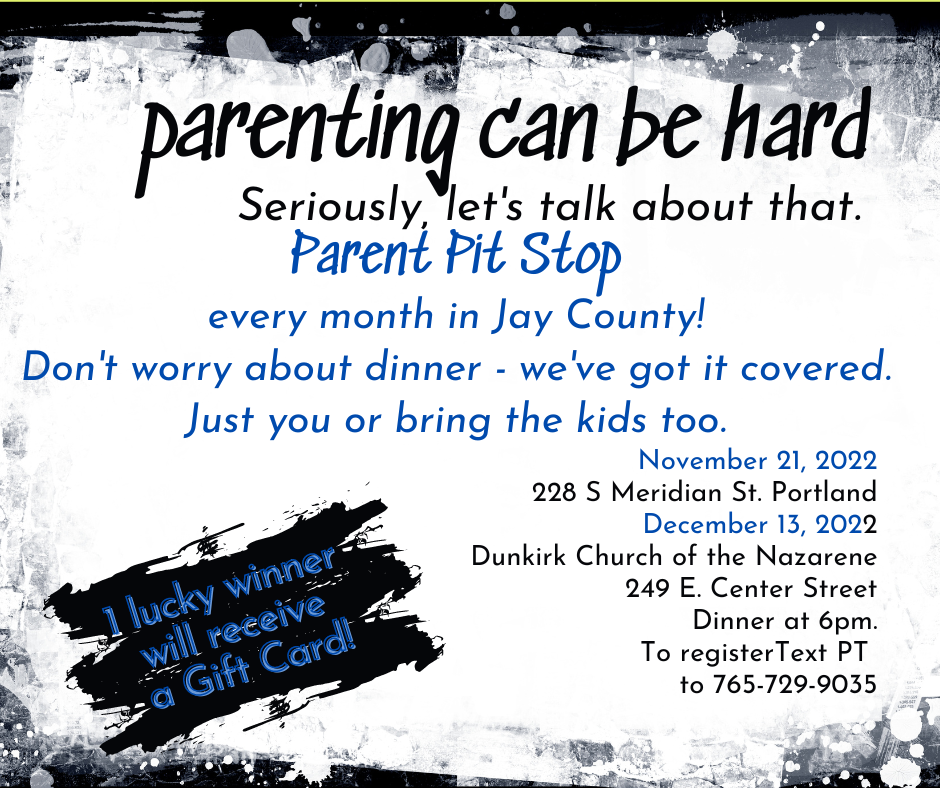 East Elementary kindergarten classes enjoyed learning about fire safety this morning. Thank you Portland Fire Department for the safety tips you shared!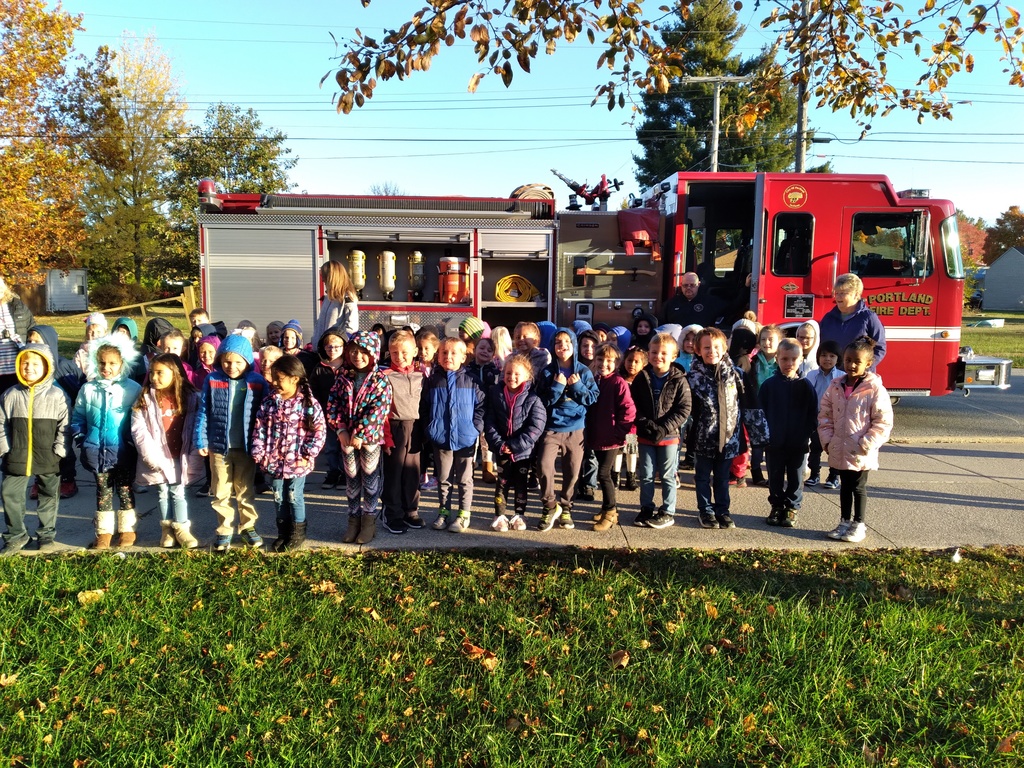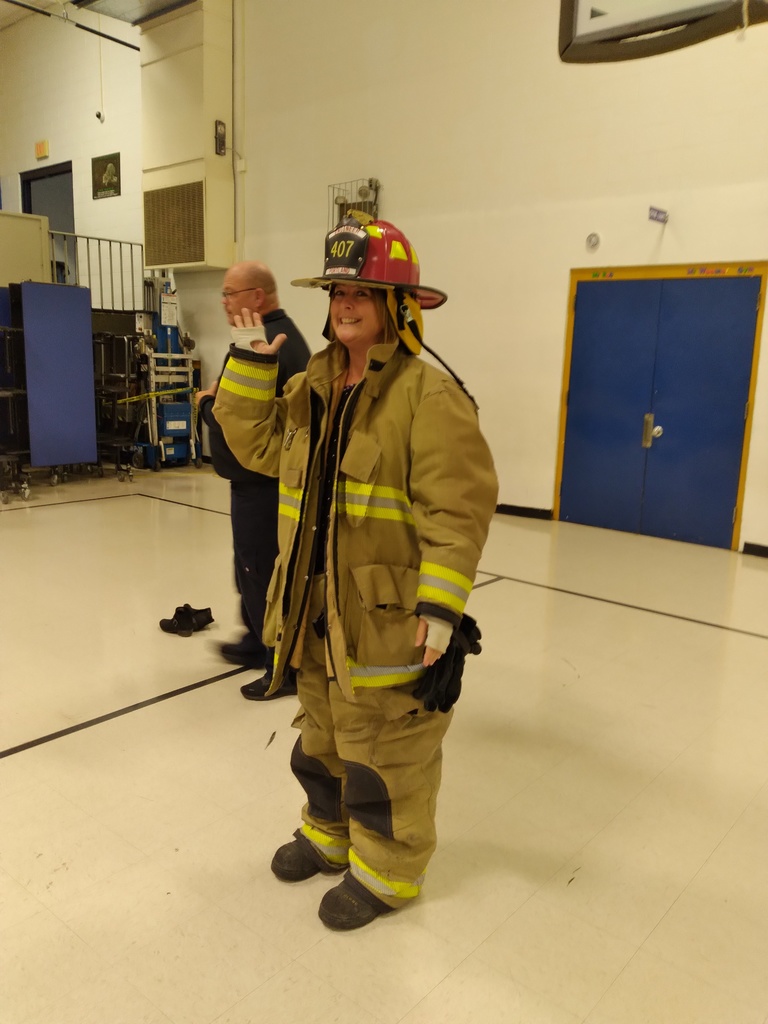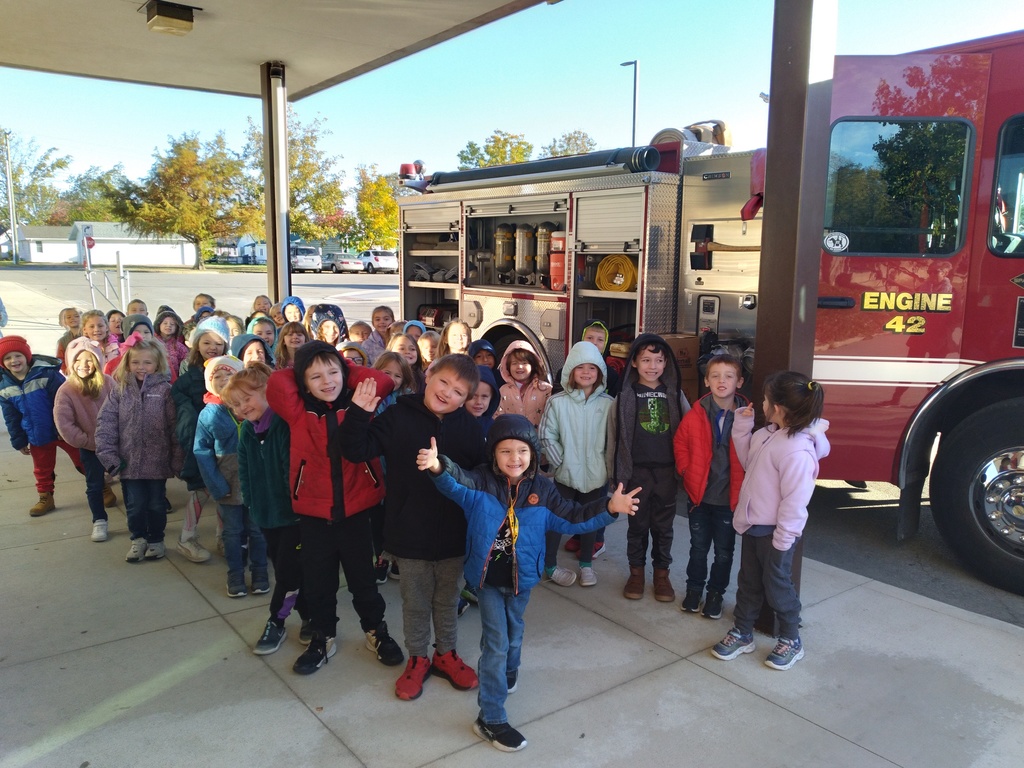 Calling all East Elementary parents!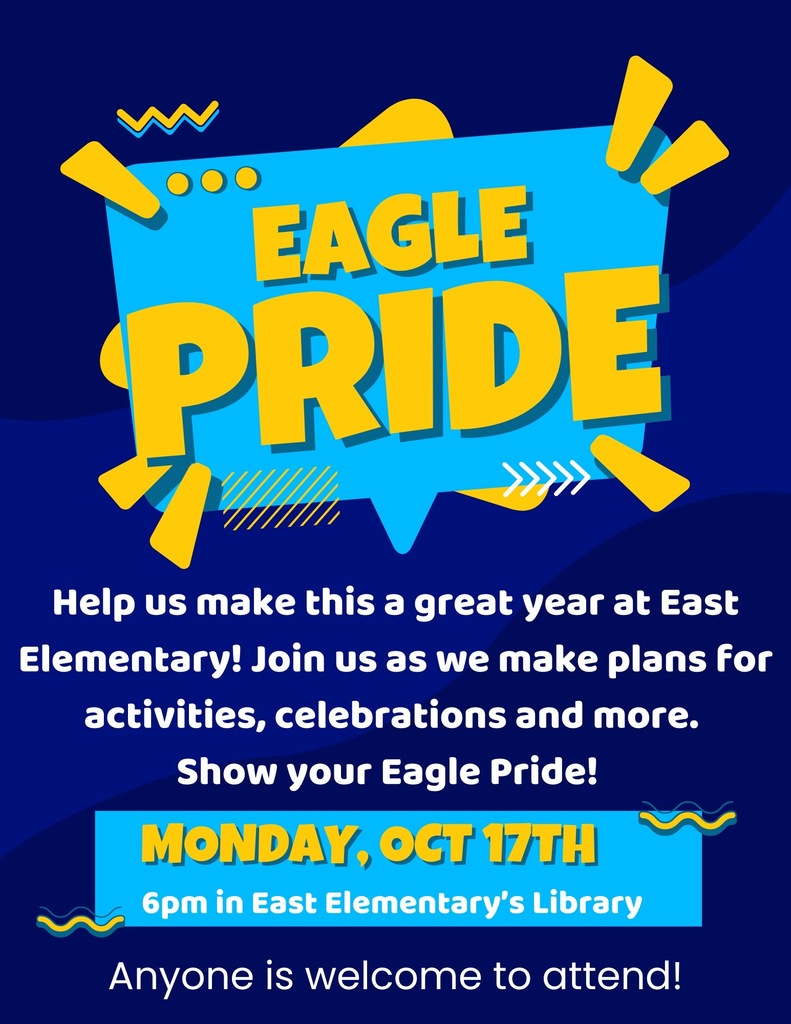 Everyone is encouraged to wear "Red" for the IHSAA Boys' Soccer Regional on Wednesday, October 12th . Show your support for our soccer team. Game time is at 5, gates open at 4 at the Jay County Soccer Field.
East Elementary 2nd grade had an a"MAZE"ing time at Jay County Fairgrounds!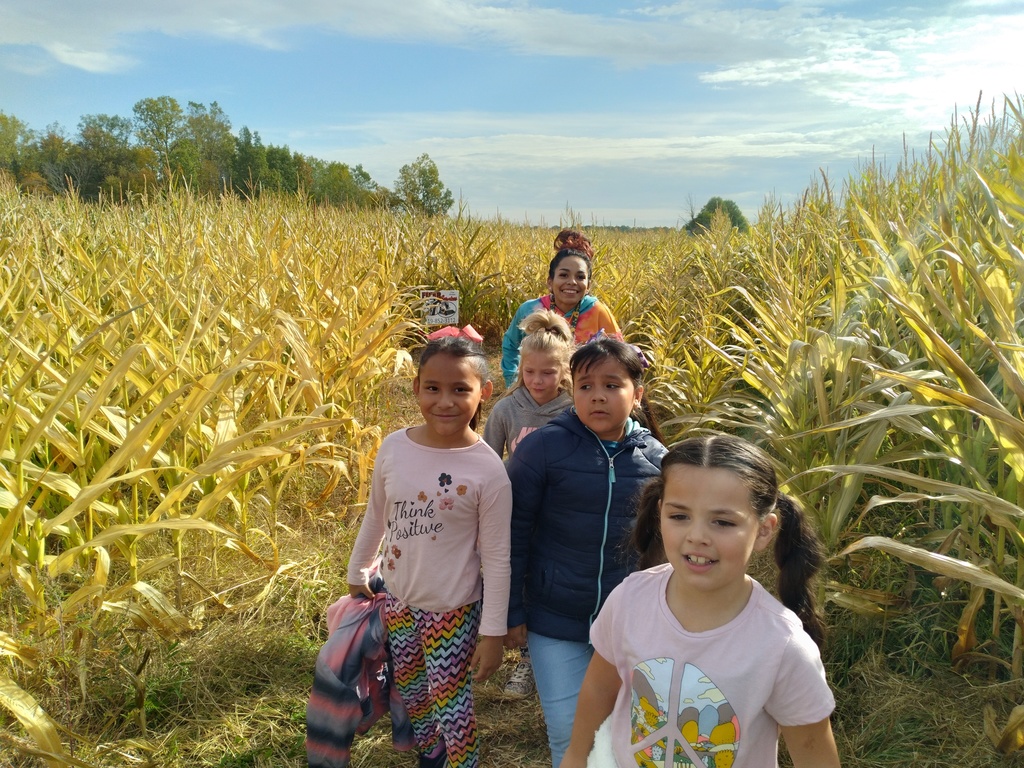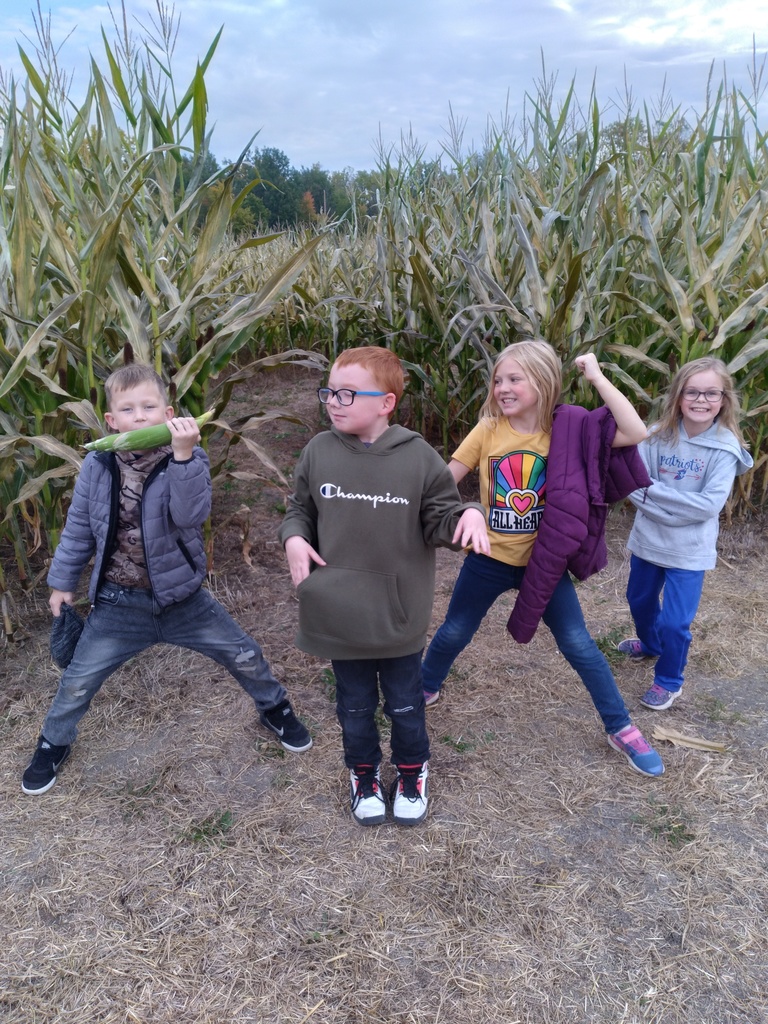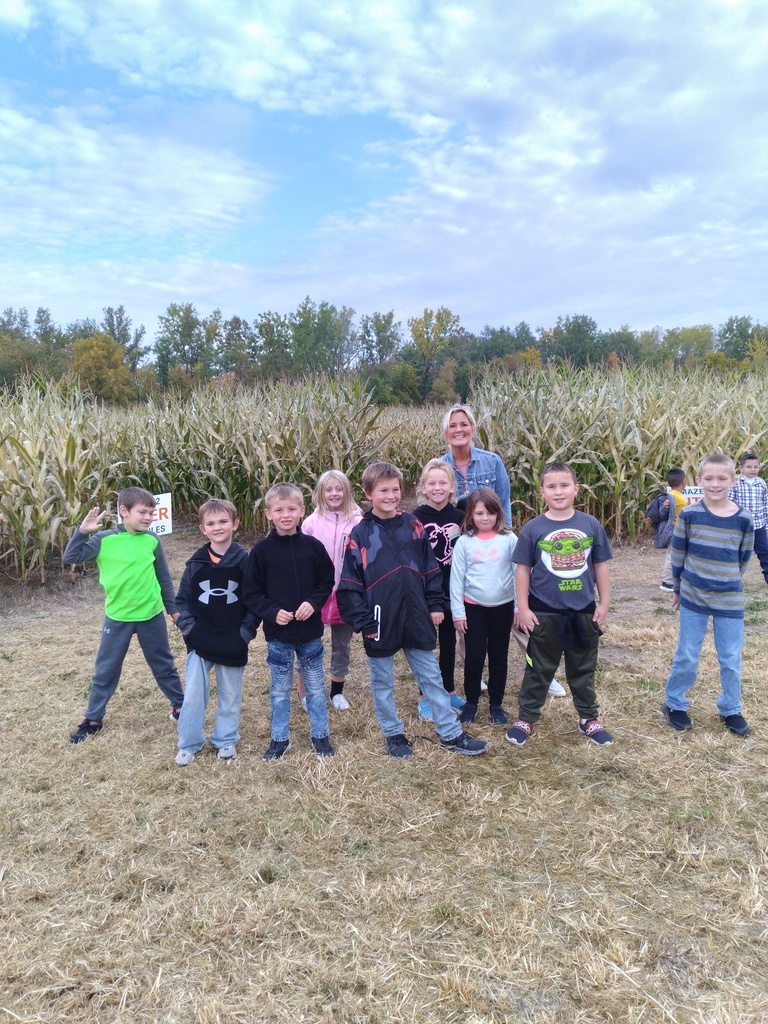 Kindergarten field trip to Steele Farms!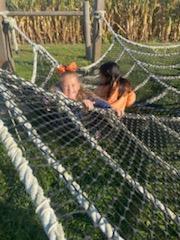 Homecoming 2022 - good luck from your friends at East Elementary!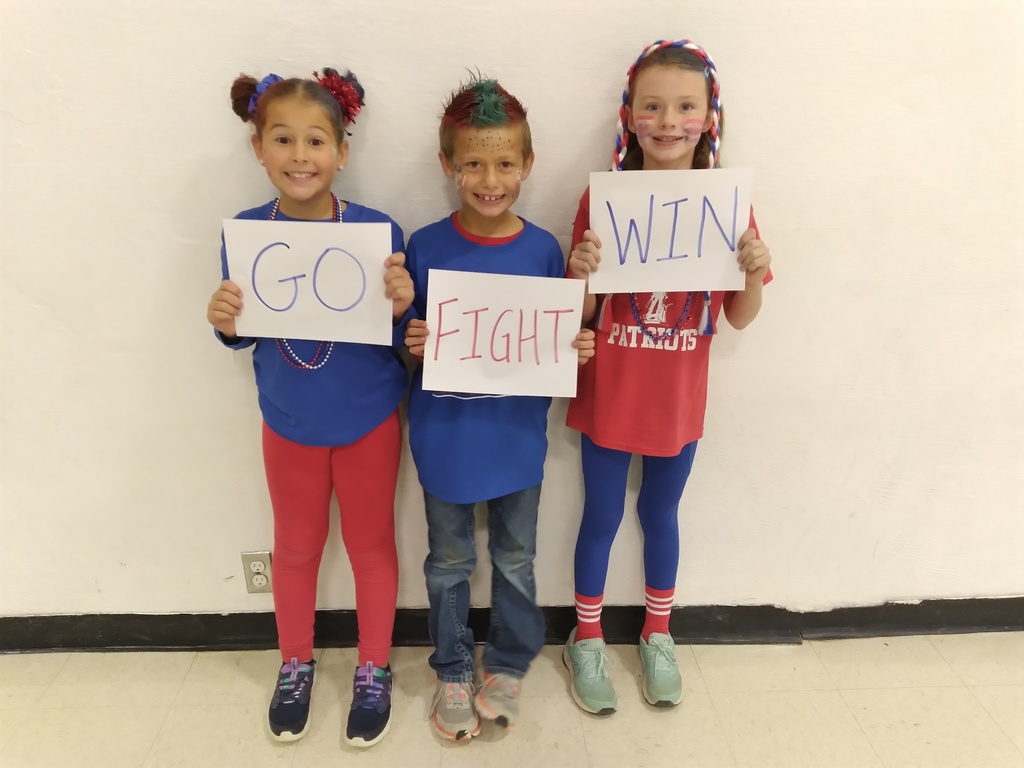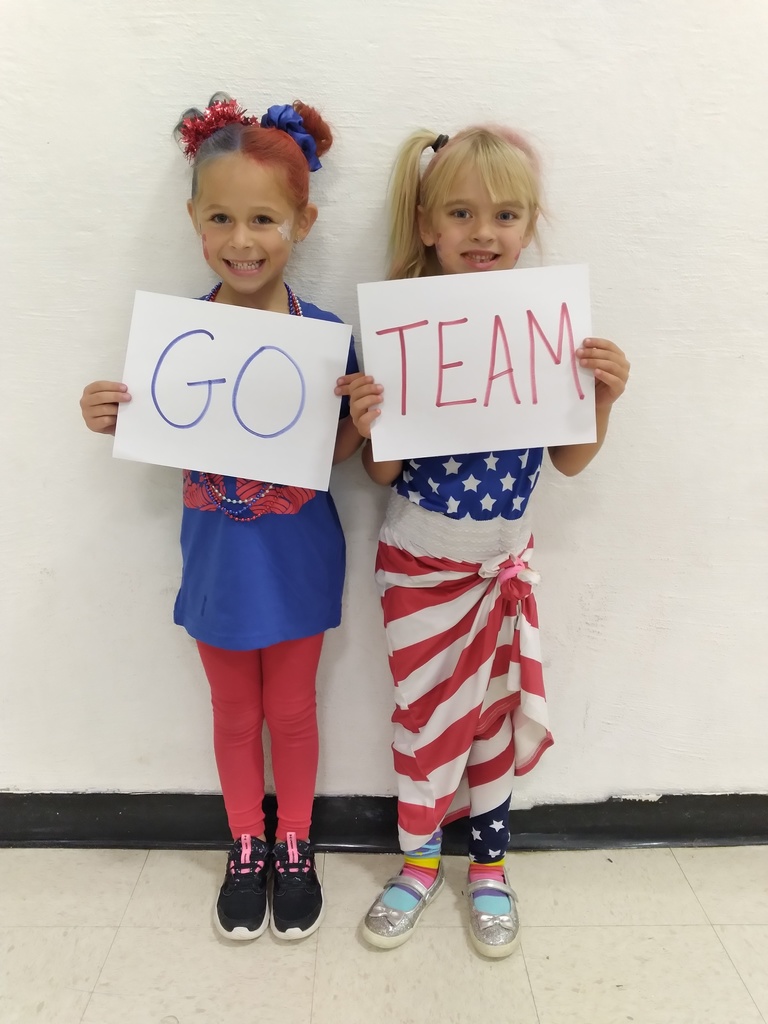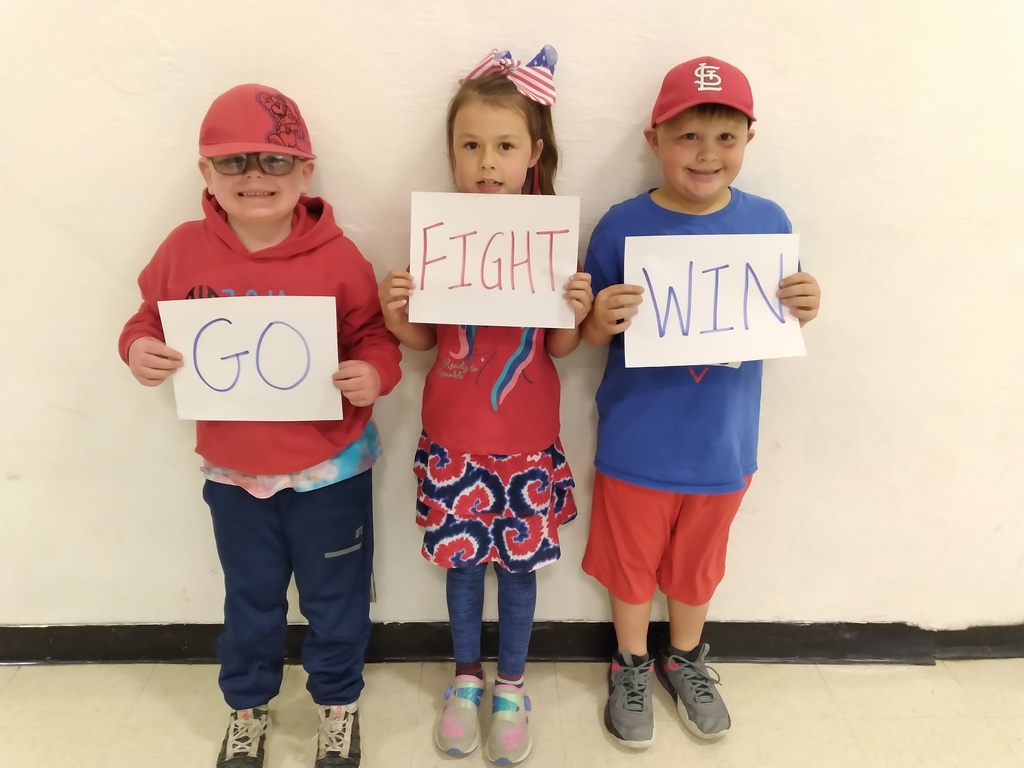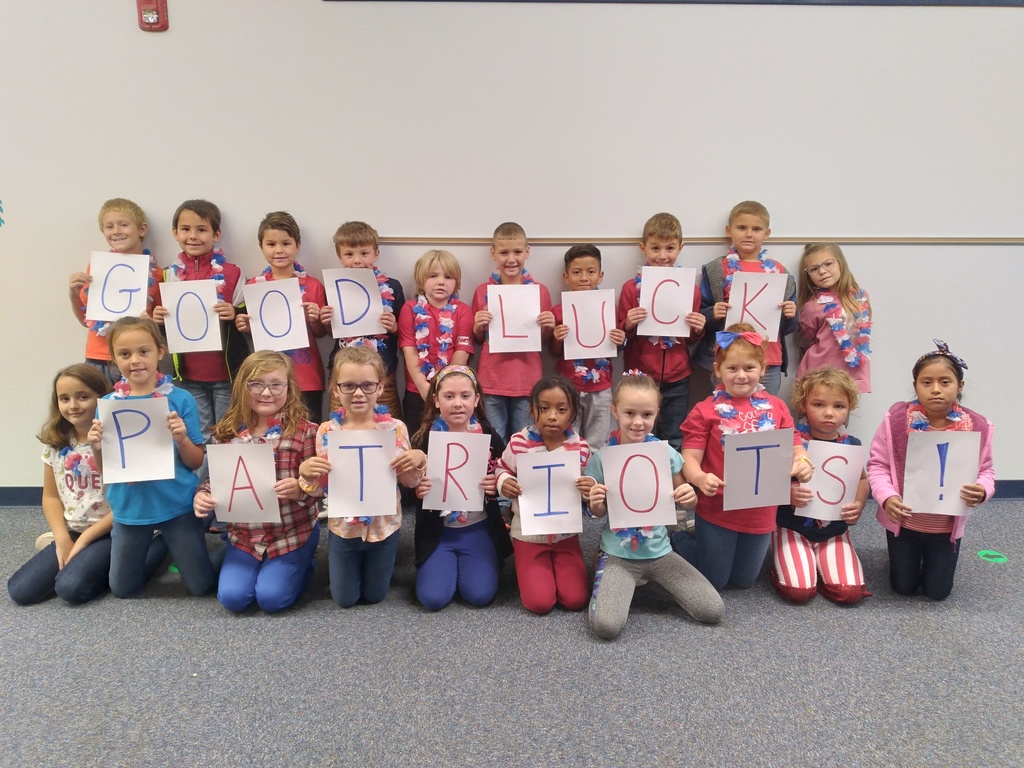 Fun at East Elementary picking out books at our first Bookmobile visit! Thank you Jay County Public Library.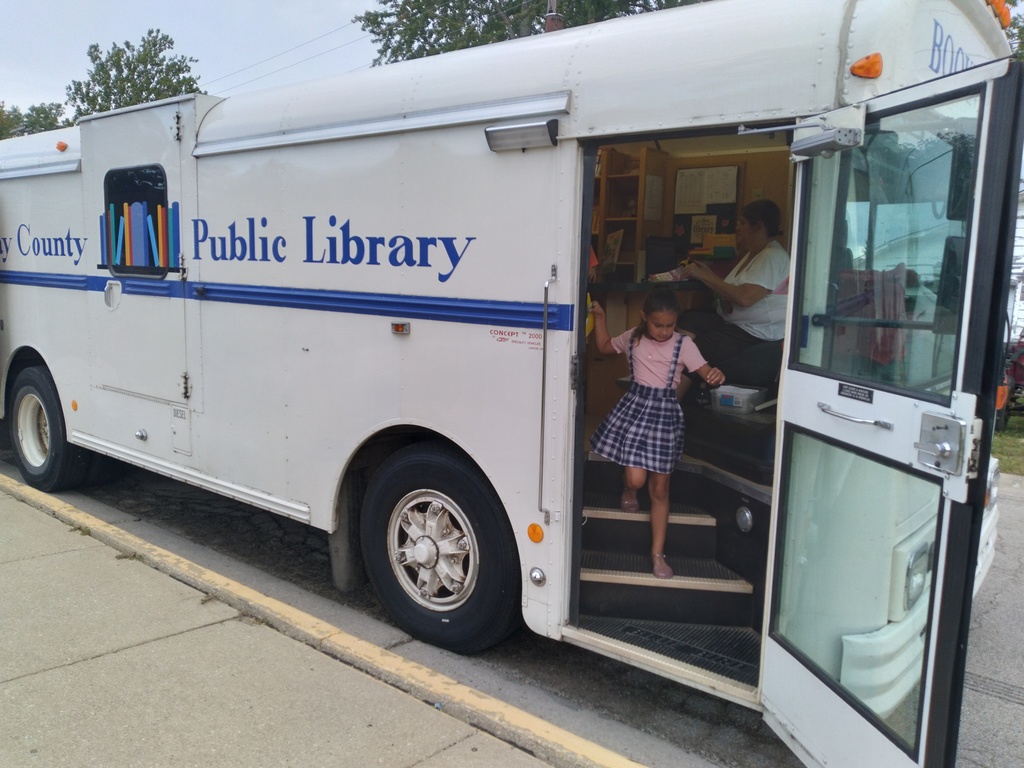 East Elementary kicked off Homecoming Week with Pajama Day!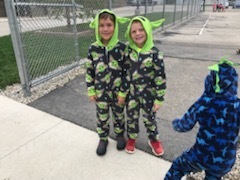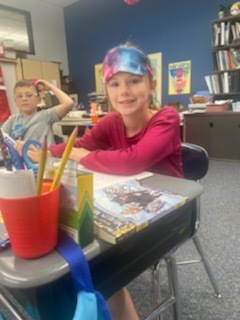 Picture Day is coming up! Bring your best smile to school on Tuesday, September 20th!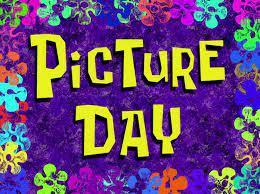 Tomorrow is the first day of school! Please remember kindergarten has a delayed start time of 9:00 AM. Kindergarten students will also need an adult present at the bus stop for dismissal. We can't wait to see you all tomorrow!
Open House will be held on Tuesday, August 9th from 4:00pm-6:00pm. Families are invited to walk through the building, meet staff and drop off school supplies.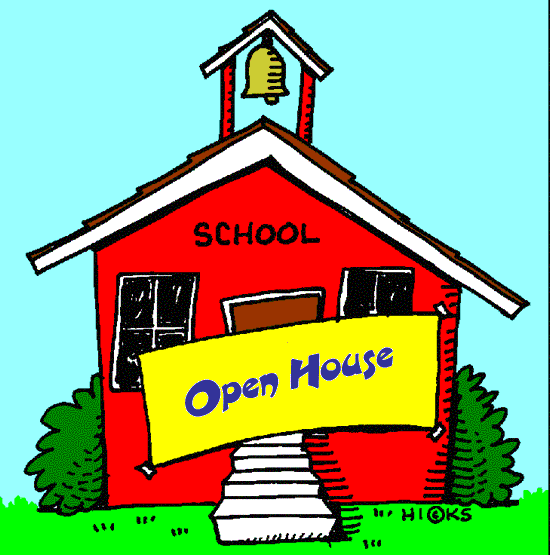 Parents: did you know you can apply for free or reduced meals at any time during the school year? Applying is fast, easy and confidential. If circumstances have changed, we're here to help. Sign up for reduced or free lunches at your school or online today.
https://www.myschoolapps.com/Home/DistrictRedirect/JAY_IN?langid=1
Breakfast will continue to be Free to all students and lunch will cost $2.95 for Elementary and $3.20 for Jr-Sr High.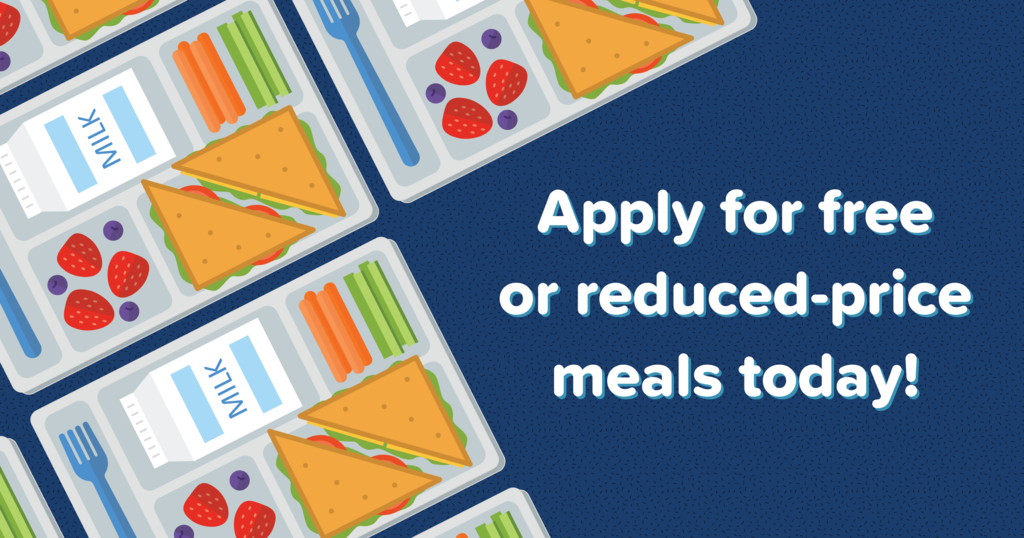 It is time to begin Online Registration for the 2022-2023 school year! Please click on the Online Registration button in the blue bar on your school's website for directions and access to help. In-person Registration will be: Elementary Schools Monday, July 18th 8:00 AM - 11:30 AM and 1:00 PM - 3:00 PM Tuesday, July 19th 1:00 PM - 7:00 PM Jay County Jr-Sr High School Monday, July 18th 8:00 AM - 11:30 AM and 1:00 PM - 6:00 PM Tuesday, July 19th 11:00 AM - 7:00 PM
Online registration is on Wednesday, July 13th.