In Regards to the Pork Dinner Fundraiser for the 8th Grade Washington DC Trip, If you purchased a ticket for the Pork Dinner Fundraiser for the 8th Grade Washington DC Trip this is a reminder that it is a "Grab-n-Go" style of dinner. Meals can be picked up between 5pm-7pm, this Friday - January 21, 2022. If you are picking up a meal, you will need to turn left on CR 75S, drive towards the Bus Garage, turn right onto the drive toward the Jr-Sr High School and then follow loop around the southside of the building (this is the same route that we use for our student pick up and drop offs). Please be patient when you get up to Door #25. Customers will tell us the number of tickets, hand us the tickets, we will then radio into the building the number of meals needed and then students will be running the food out to Door #25 from the Cafeteria. If you did not purchase a ticket, a meal cannot be given as all tickets were "presale." We look forward to having you and we appreciate your support! Thank you and as always if you have any questions, please feel free to reach out to Mrs. Allred at
callred@jayschools.k12.in.us
or Mrs. Yadon at
ayadon@jayschools.k12.in.us
Jay Schools are on a 2 hour delay, Tuesday, January 18, 2022.
Dear Jay County Jr-Sr High School Parents and Students: All after-school remediation programs are cancelled tonight due the weather conditions. All athletics will be cancelled tonight as well, except for JV/V practices which will be "optional." Thank You

Thank you to all those who contributed to make the Show Choir competition a success!! This was a gigantic undertaking and it is inspiring to see the talent in our students and students across the state. Patriot Edition is pictured below.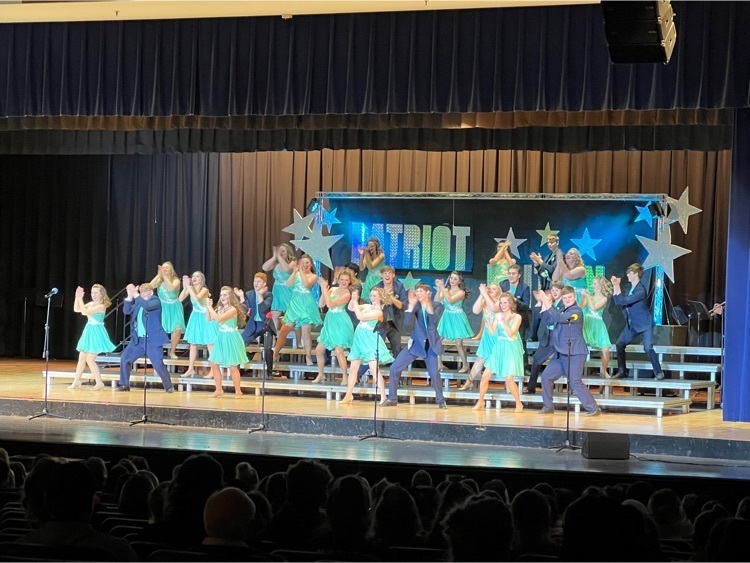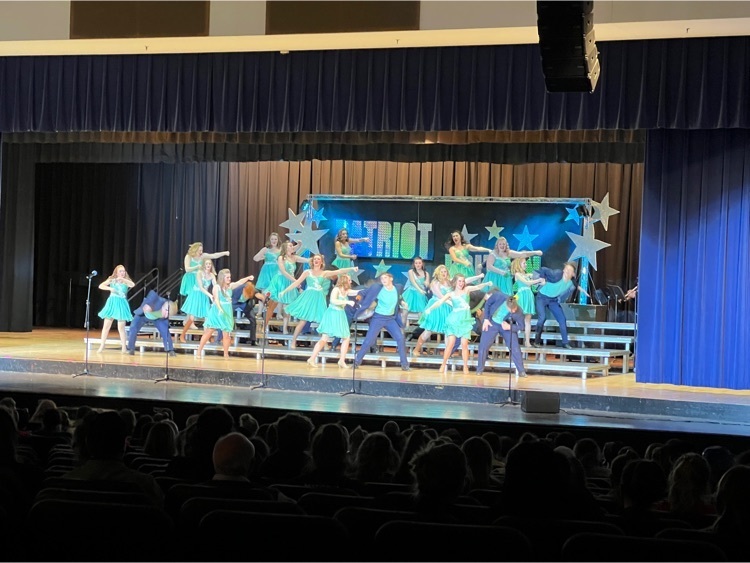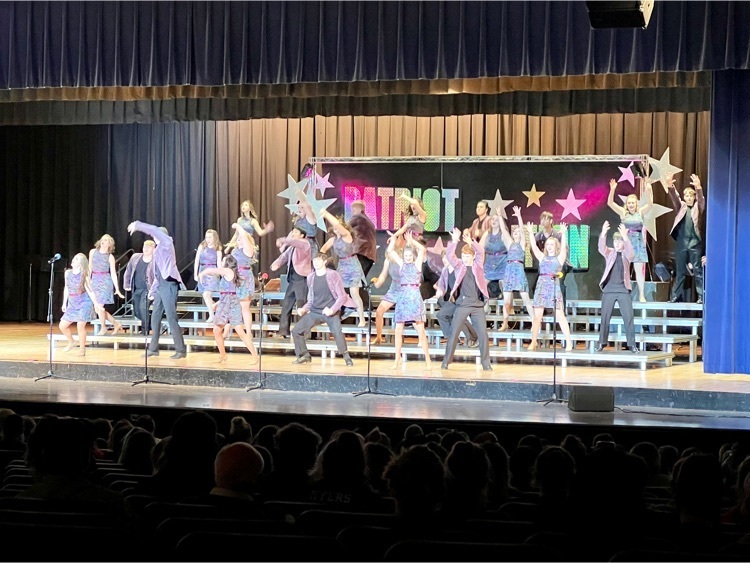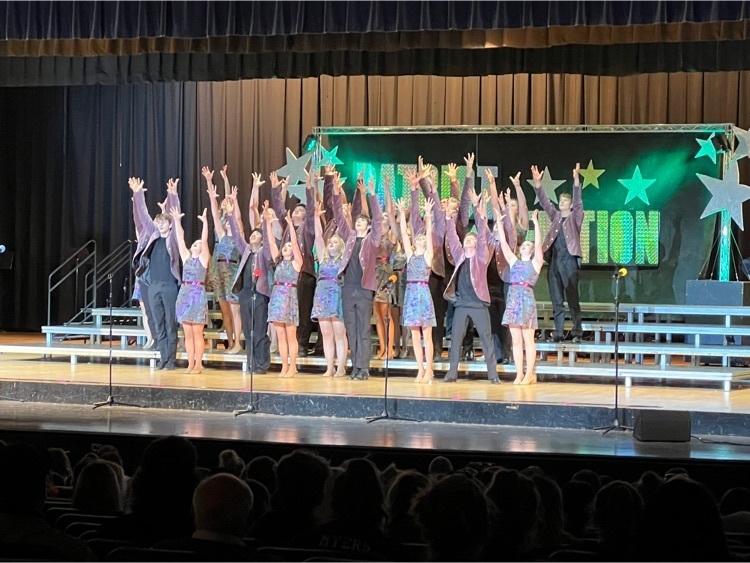 Our Show Choir program hosted a competition tonight with groups from all over the state. Even though we performed as an exhibition tonight as the host, our students performed amazing. Just Treble is pictured here.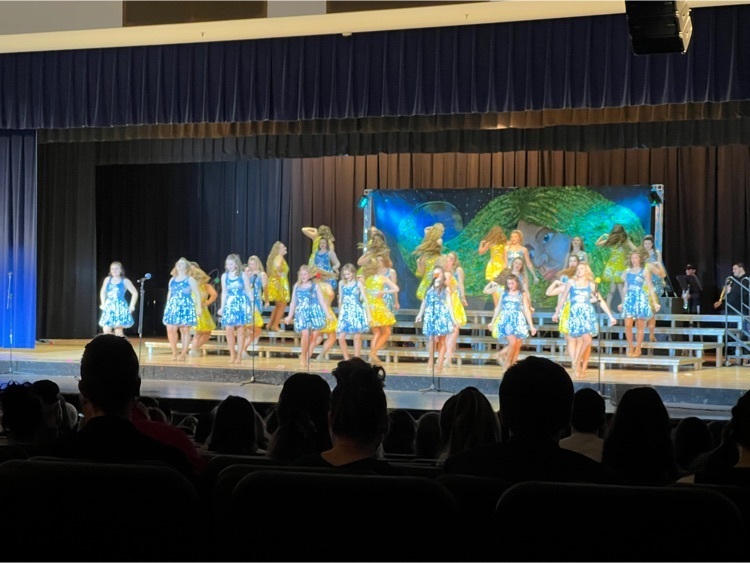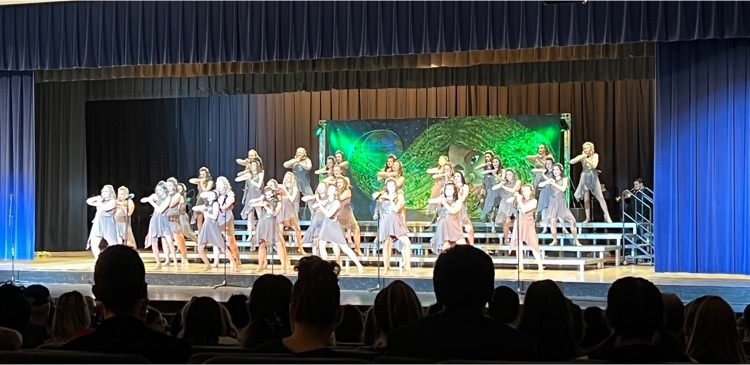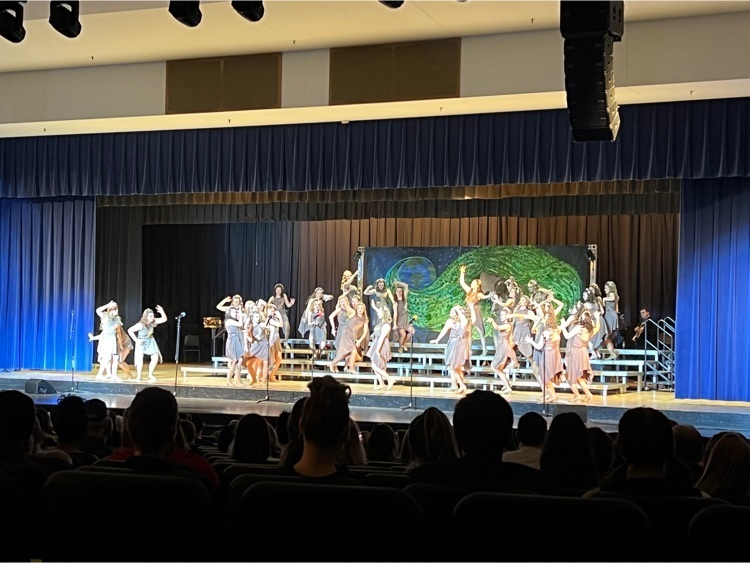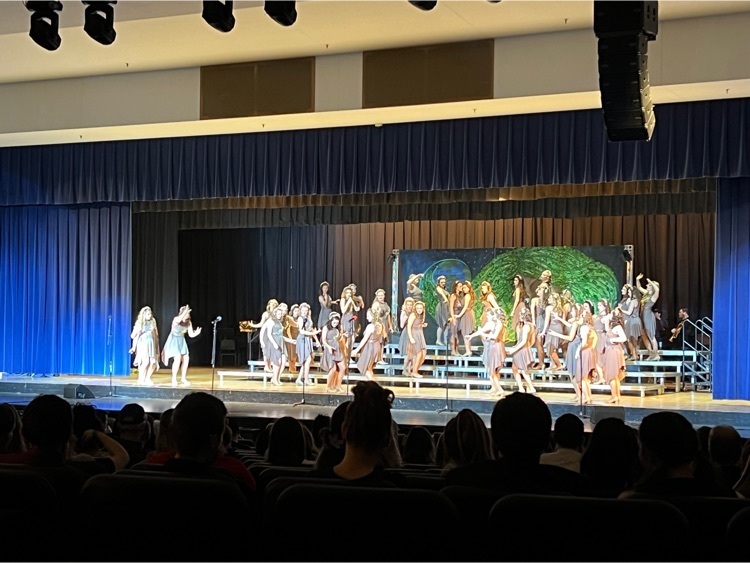 Here are some additional photos from tonight's basketball action. Congratulations to Ethan Dirksen for being named the MVP for the boys tournament. It's a great day to be a Patriot!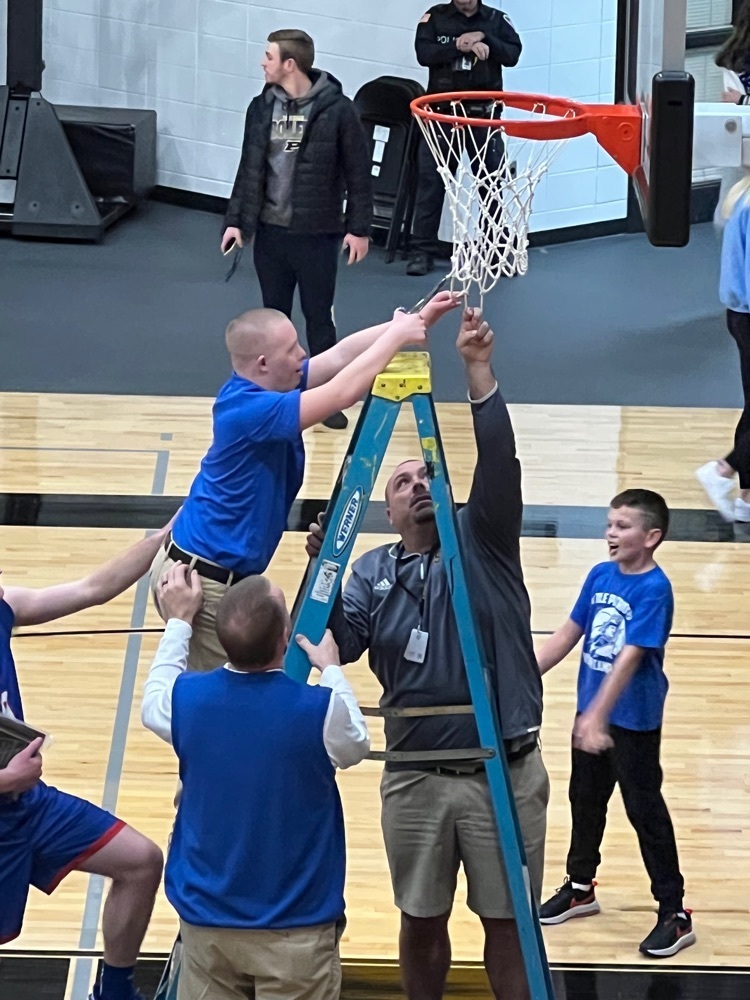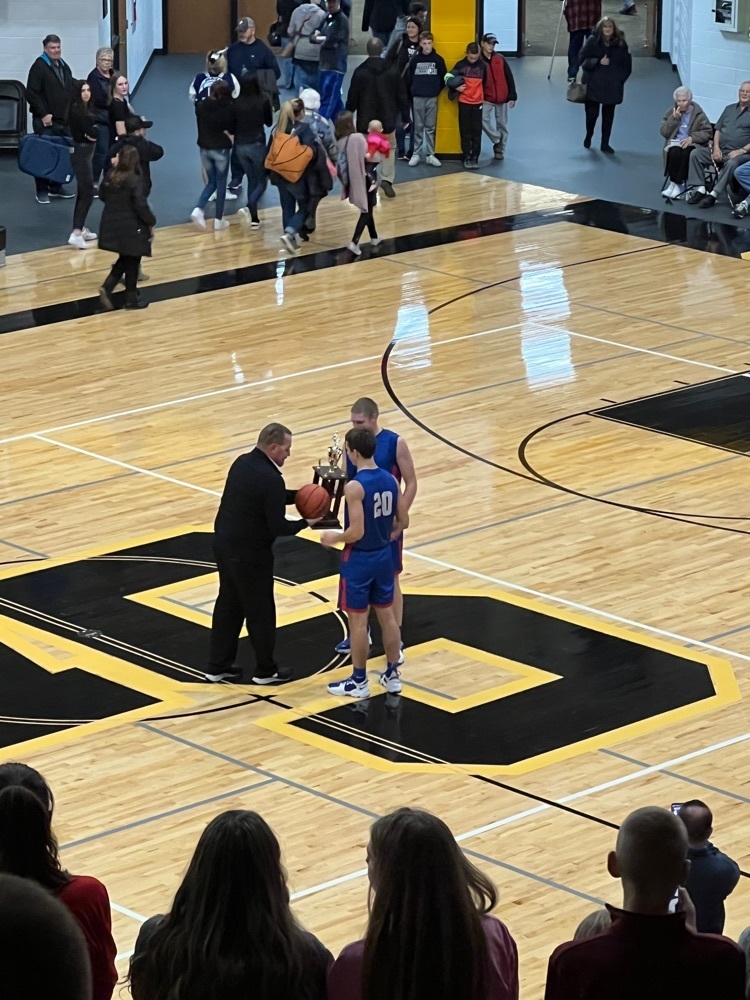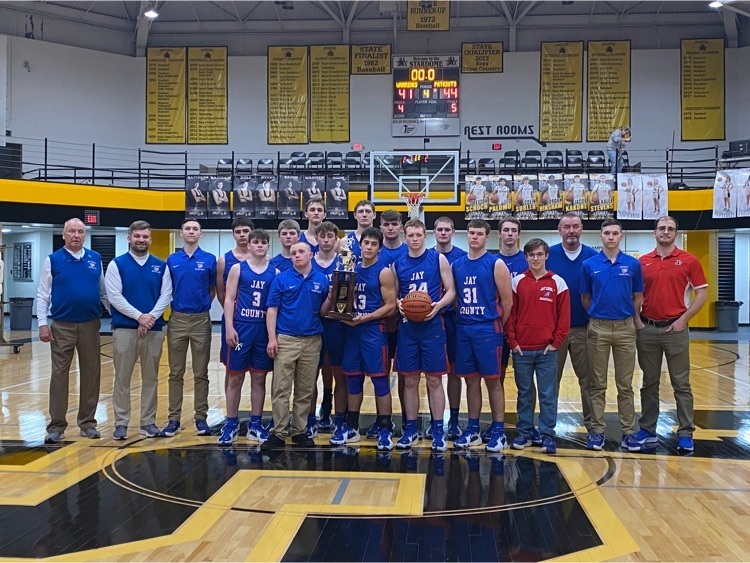 Last night's results from the ISGWA state wrestling tournament had the Jay County Lady Patriot wrestlers finishing third as a team and Mallory Winner taking home the championship in her weight class!! Congrats Lady Patriot Wrestlers.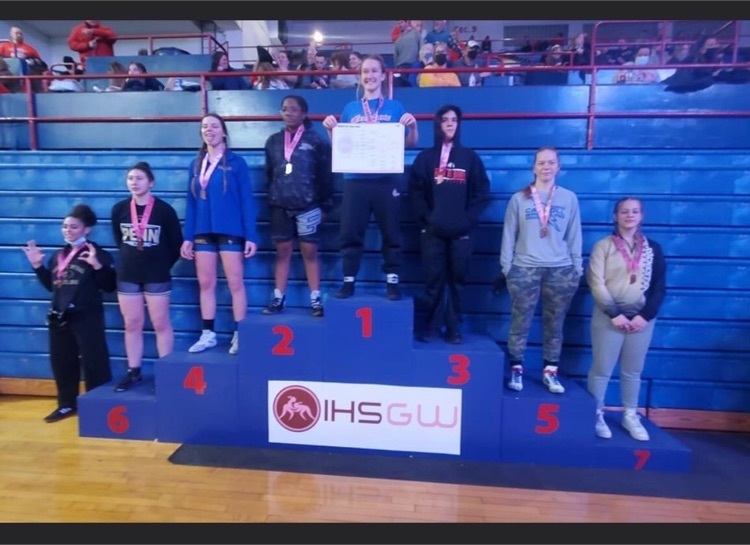 Congratulations to the Lady Patriot basketball team for winning the ACAC tournament earlier this evening. Also, congratulations to Renna Schwieterman for being named the tournament MVP.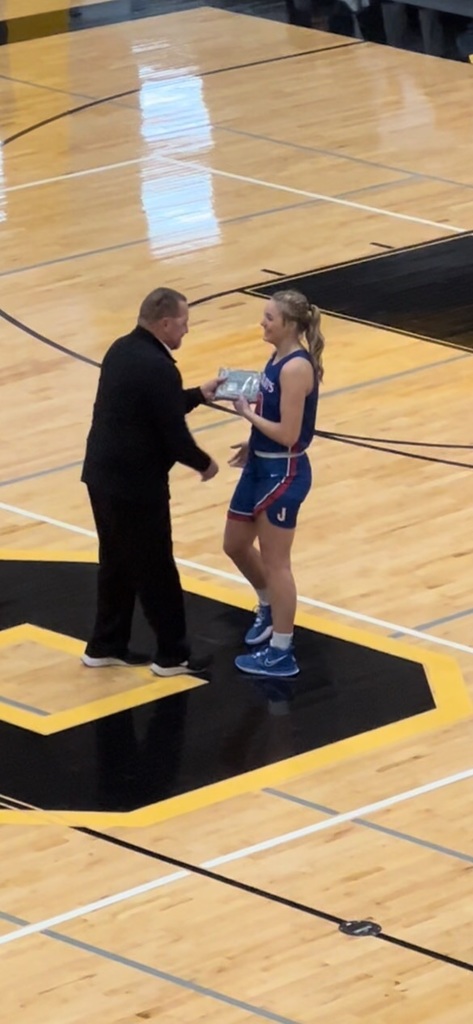 Tomorrow night, your Patriot boys and girls basketball team play for the ACAC conference championship. The girls tip at 6 pm with the boys game to follow. If you can't be there in person, you can view the game online at
https://www.ihsaatv.org/?B=345544
Jay County Jr-Sr High School 8th Grade Parents: Mr. Ferguson will be meeting with all 8th grade students tomorrow (Thursday 1/13/22) during their 8th grade Social Studies classes. He will be offering 21st Century Scholar applications to all of the students. Some of the students may have already signed up. This is the last year your 8th grade student can sign up for the 21st Century Scholars program. This is a free college tuition program if students qualify by showing financial need. I encourage you to reach out to Mr. Ferguson if you have any questions about the 21st Century scholars Program. Mr. Ferguson can be reached at the following email address:
tferguson@jayschools.k12.in.us
Check out the new decor!! Thanks Display Craft for always taking care of us by providing quality work!!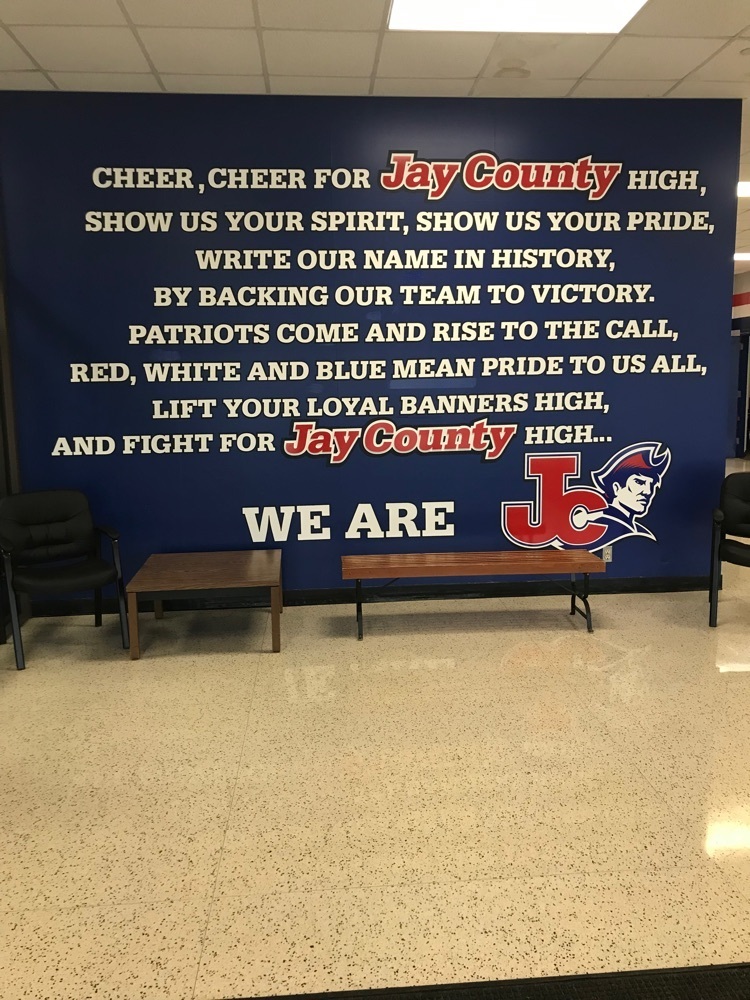 Jay County Jr-Sr High School Parents and Students: Grade Cards for Semester 1 of the 2021-2022 will be sent home tomorrow (Wednesday 1/12/22) with students. Please be on the look out for these tomorrow night when your student arrives home. If you have any questions please reach out to the Jay County Jr-Sr High School at 260-726-9306.
After School Remediation Programs for both Junior High and High School students have been cancelled for tonight, 12/22/21.

It's beginning to look a lot like Christmas. Advisories are participating a door decorating competition. Here's a sneak peak!!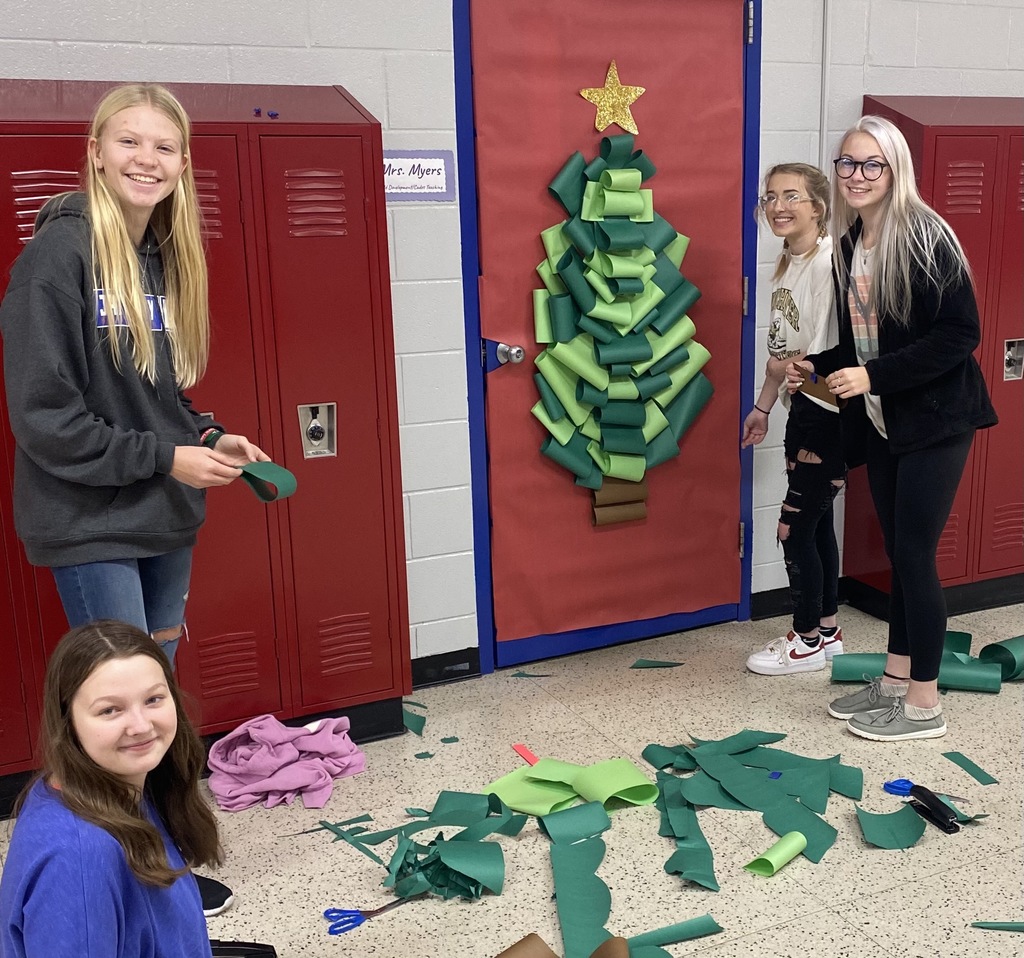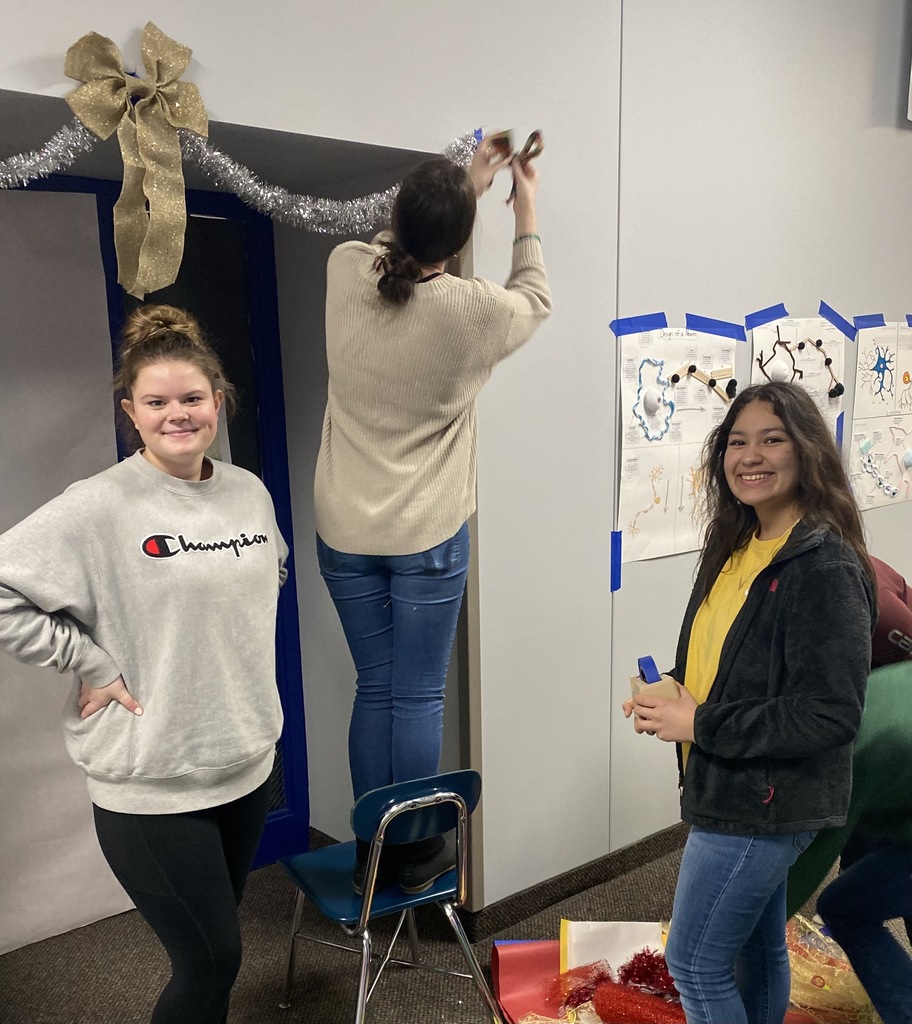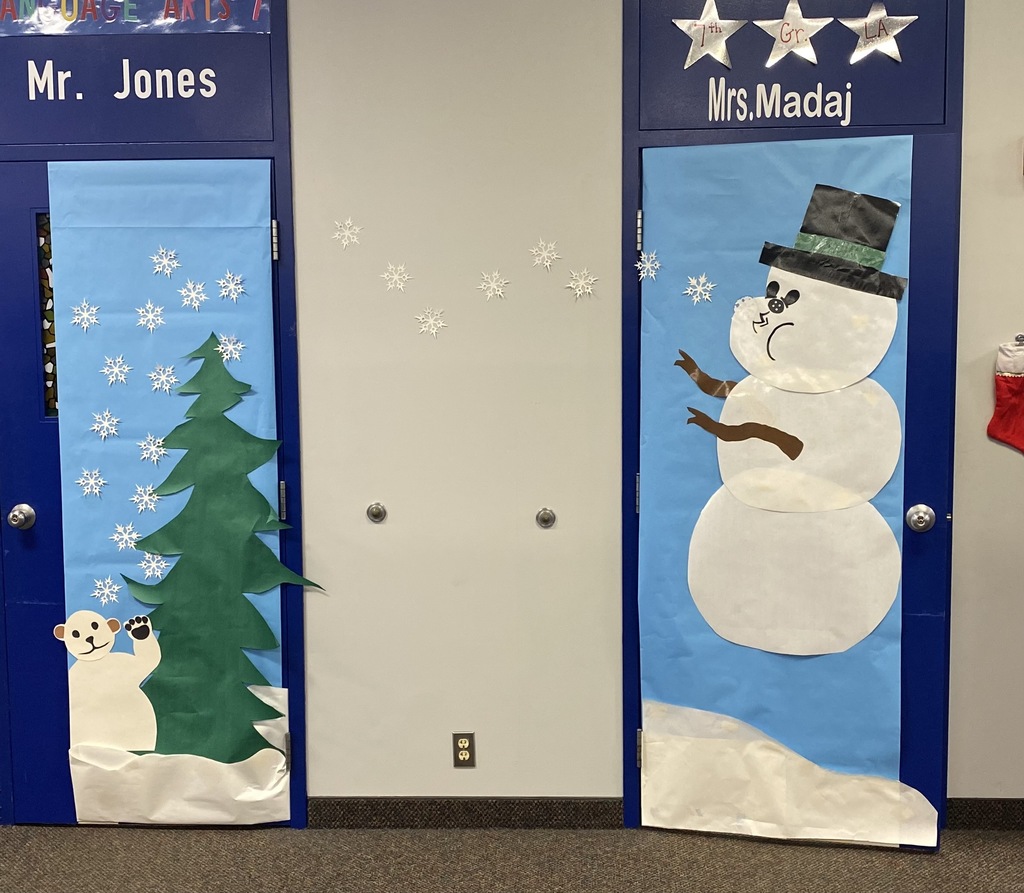 We want to congratulate and celebrate the outstanding performance of 7 members of the Jay BPA (Business Professionals of America) who traveled to Wabash IN on Saturday, December 4 to compete in the Regional Competition at Heartland Career Center. All seven Jay County high school students competing have qualified for the State Competition and will represent Jay County Jr-Sr High School March 13-15, 2022 in Indianapolis. Here are the results: Samuel Bracy--1st in Business Law & Ethics Aidan Garlinger--1st in Graphic Design Promotion, 1st in Digital Marketing Concepts, and 1st in Management, Marketing and Human Resources Concepts James Larrowe--1st in C++ Programming and 1st in Computing Concepts Evan Toney--1st in Legal Office Procedures and 3rd in Business Law & Ethics Bakhtiyor Butabekov--2nd in Financial Math & Analysis Concepts Charley Bye--3rd in Python Programming Darren Fisher--4th in Python Programming
Great performance tonight by our 7th and 8th Grade Choir students! Fantastic work and skill.
Jay Country Jr-Sr High School 8th Grade Parents and Students: 8th grade students participating in the coffee fundraiser, all orders and money/checks need to be turned in Monday by 9 AM to Mrs. Allred. Parents, Bizy Dips needs a count on how many bags we have sold. Please email Mrs. Allred at
CAllred@jayschools.k12.in.us
with the exact numbers of each size and brand that your student has sold. Thank you!
Jay Schools are now closed today, Friday, December 10, 2021. An eLearning day will be implemented.
Jay Schools are on a 2 hour delay, Friday, December 10, 2021
Jay Country Jr-Sr High School Parents and Students: After School Opportunities We know the last several months have been difficult on the education of our students. In an effort to help students who are struggling academically, we have begun offering some after school options for students. These programs began Nov. 8th and are available to all grades 7-12. To encourage students to participate we have offered an additional Activity Bus route at 4:45 and will be providing students with a free afternoon snack. The plan is for this after school program to continue through May 6, 2022. This would be a great opportunity for students that are struggling academically, need additional support in a smaller group setting, or can help a student catch up that has been out due to COVID-19. Please reach out to the Jay County Jr-Sr High School if your are interested in these opportunities at 260-726-9306. Students can just show up, but if we know they are coming we can communicate this with their teachers for the most support. Thanks! Please see the following Google Doc. for further information.
https://docs.google.com/document/d/1BQIdPObUHG_LdBwsmqr1cC-FThaxBcOcjiOJbQ2Sdvw/edit?usp=sharing