The first payment for 8th grade students wanting to attend the Washington D.C. trip is due Wednesday, November 30th. 

Parents of current Jay County Jr./Sr. High seniors: Many students have not yet ordered their cap and gown unit for commencement. This is a reminder that the price of the unit will double on Dec. 1st. Students received ordering information on Oct. 14th and were notified of this increase both during the class meeting and again via multiple emails. Orders may be placed online at
https://www.herffjones.com/product/graduation/
. Email Melanie Stockton at
mstockton@jayschools.k12.in.us
with any questions.
Elyse Bost, 2020 Jay County Graduate, spoke with a group of 8th graders about the Safe Place program today. Miss Bost is proudly serving her community as the KARSS and Safe Place Coordinator through the Youth Service Bureau. She will be speaking with several groups of students over the next few weeks. Safe Place is a program that assists community youth who need help, or feel unsafe in their current situation. Jay County Safe Places include: Youth Service Bureau, Jay County High School, East Jay Elementary School, West Jay Elementary School, Redkey Elementary, Pennville Library, Dunkirk Police Station, Portland Police Station, Dunkirk City Building, JRDS , Portland Fire Department, Bryant Fire Department, Bear Creek Trustees Office, Jay County Sheriff's Department, Jay County Drug Prevention Coalition, Jay County Retirement Center, Portland Pizza King, and Pennville Fire Department.
Attention all 8th grade students and parents selling Bizy Dip coffee for the Washington D.C. trip - All money and order forms are due Tuesday November 22nd by 9 AM to Mrs. Allred. Please make all checks to Bizy Dips.

On this Veterans Day, we would like to thank those who have served or who are currently serving in our armed forces. Mrs. Reece and her Radio/TV classes have once again created an outstanding video to honor some of our local veterans. We would like to share it with you. Clink the link below to view.
https://youtu.be/3yFUnN_Uz0U
Former Jay County Graduate, Emiley Jackson, recently spoke with 8th Graders, and shared the experience she had while traveling to Germany in 2017 with Mrs. Anni McClung. 8th Graders are starting their Holocaust reading unit of "The Diary of Anne Frank" drama. Jackson was part of a group that got to tour Germany, and the Dachau camp.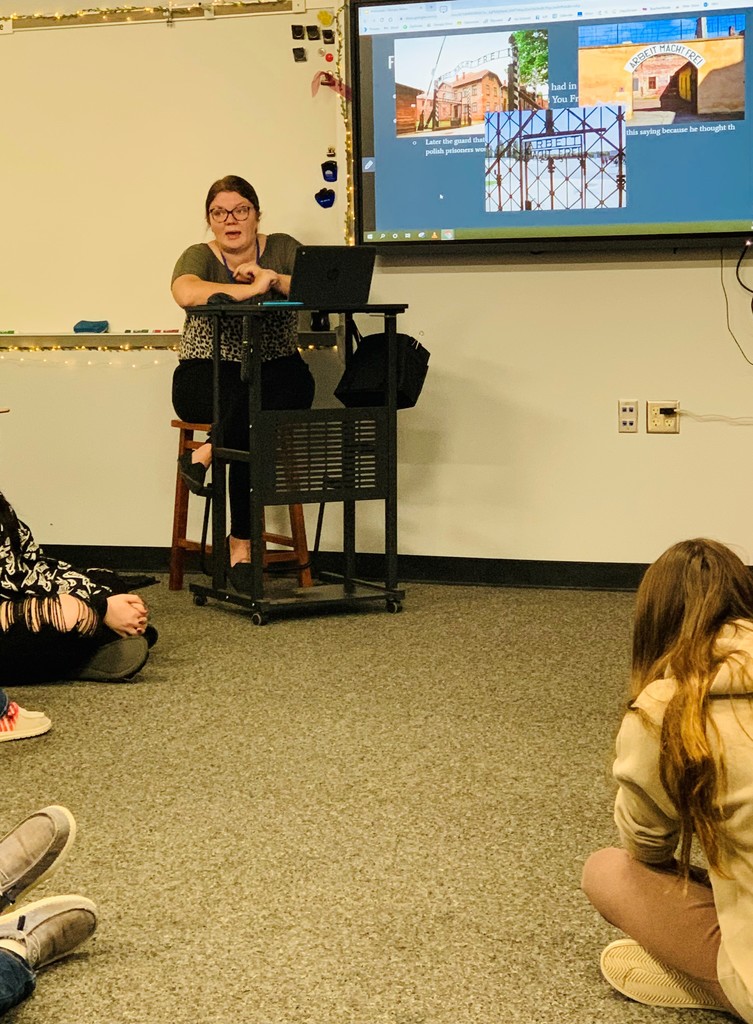 FYI. . . There have been scheduled Lockdown Drills that have taken place at Jay County Jr - Sr High School today. Appreciate how great our students and staff conducted these drills. Thank you!
8th Grade Washington D.C. informational meeting is still a go for this evening. The meeting is at 6 in the High School Auditorium, please enter through door #8.
8th grade families join us Thursday the 3rd of November at 6 pm for our first WASHINGTON DC Trip informational meeting. Enter through doors 8 and 9 and meet in the auditorium!!!

A group of our Early College students spent the day on Butler University's campus. This is one of many college visits our students will experience. We are grateful to our Early College staff and CELL for making these opportunities possible for our students.
Wednesday the 26th of October from 5:30 - 7 is our first Parent/Teacher Conference! Enter through door 9 and come meet with your student's teachers.

Attention freshmen & senior parents: Herff Jones visited with your student(s) last week about cap and gowns(12th grade) and class rings(9th grade). They will be in the commons until 6 pm tonight to take orders. Enter through door 9. More info is coming to your email shortly.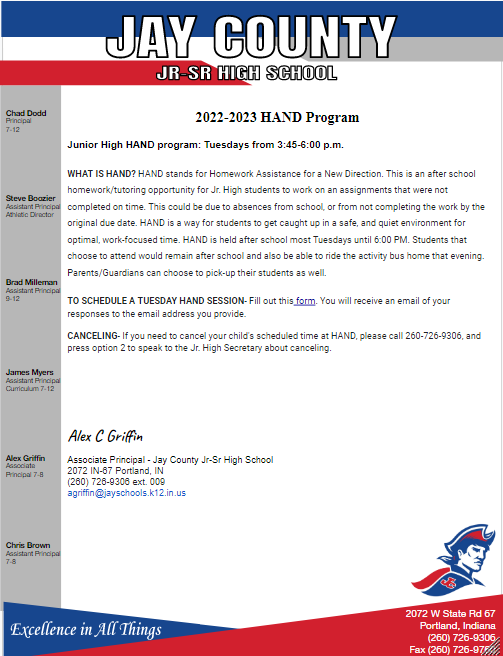 Our German Club is hosting Oktoberfest, Tuesday Oct. 4th, from 5-7 pm. See the attached flier for details!! Come out and support our students!!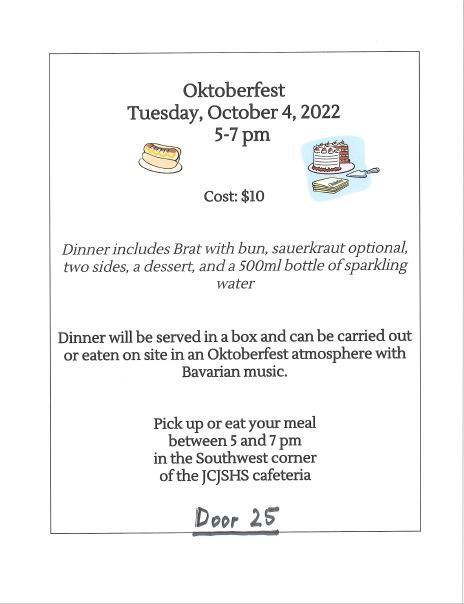 7th and 8th Grade Remember that HAND is Tuesday's nights. Get FREE help with your classes and assignments!!
HOMECOMING SPIRIT WEEK 2022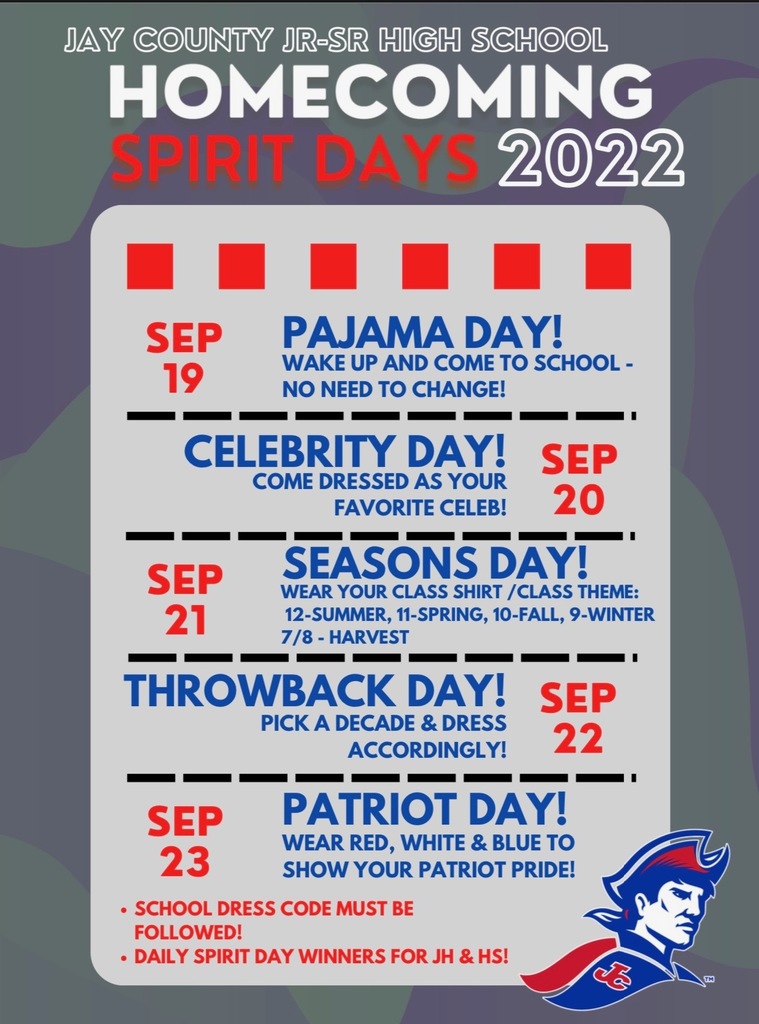 Tomorrow the 7th and 8th Grade will take the NWEA Reading Assessment. Please remember to bring your FULLY charged Chromebooks.