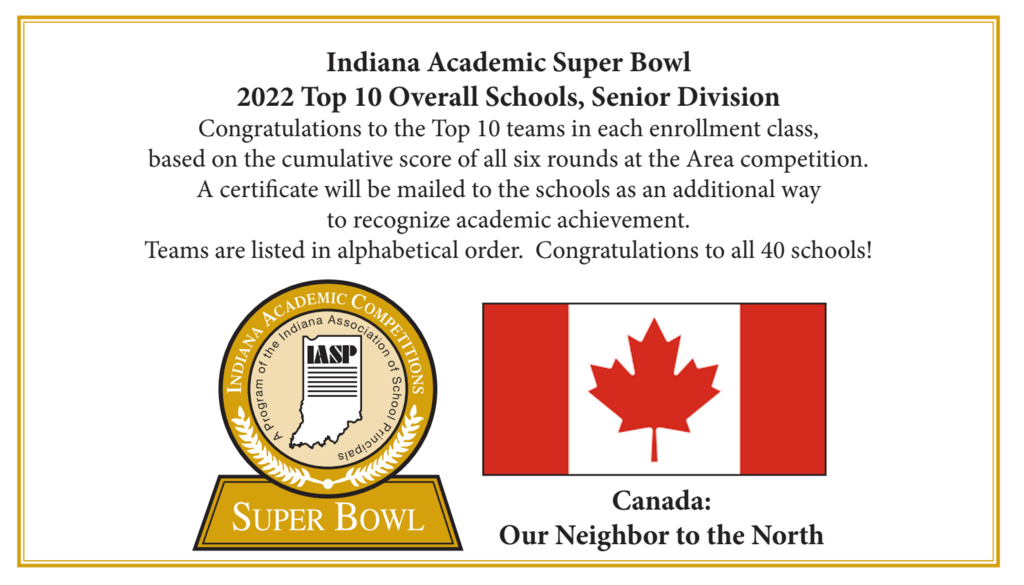 Attention 7th and 8th Grade Parents and Students: April 25th-May 6th : 7th and 8th Grade students will be participating in ILEARN Testing. Portions of this exam will require "wired" headphones. Bluetooth headphones, Air Pods, or Earbuds will not be accepted. Please ensure that your student comes to school prepared for the next two weeks. Students need to have a good night's rest, eat a good breakfast, have their Chromebooks charged and bring WIRED earbuds/headphones. We appreciate your help in this!

Our Patriots hard at work, pouring the concrete foundation for the "Raised Beds to Raise Hope, Building Better Together" project.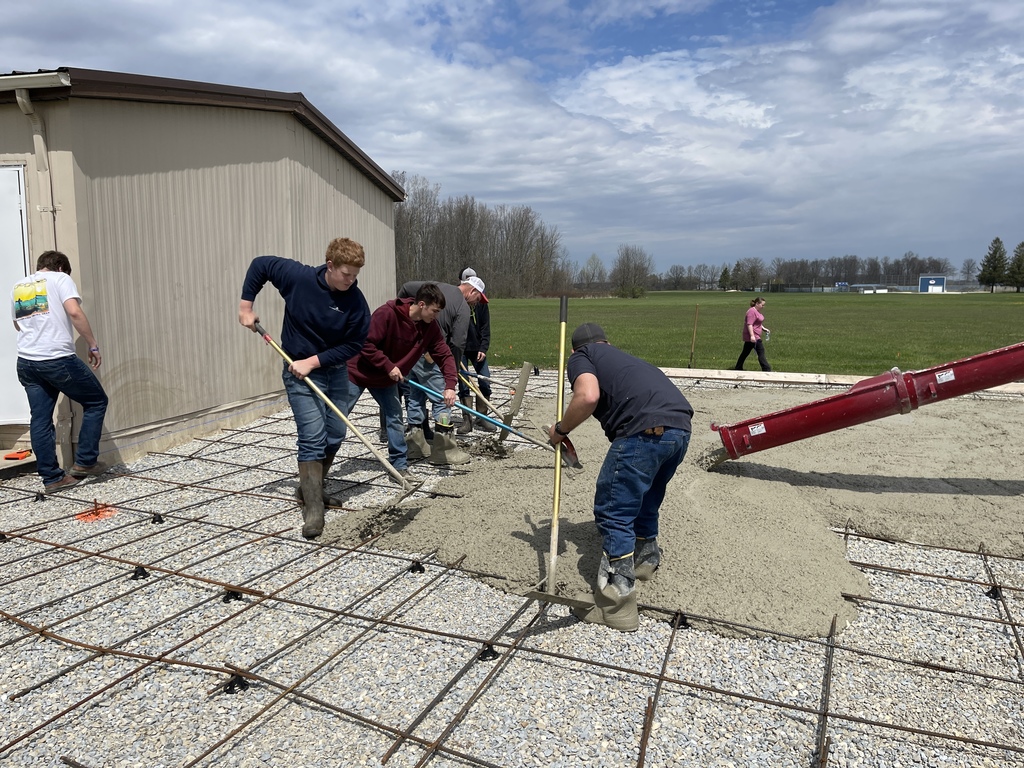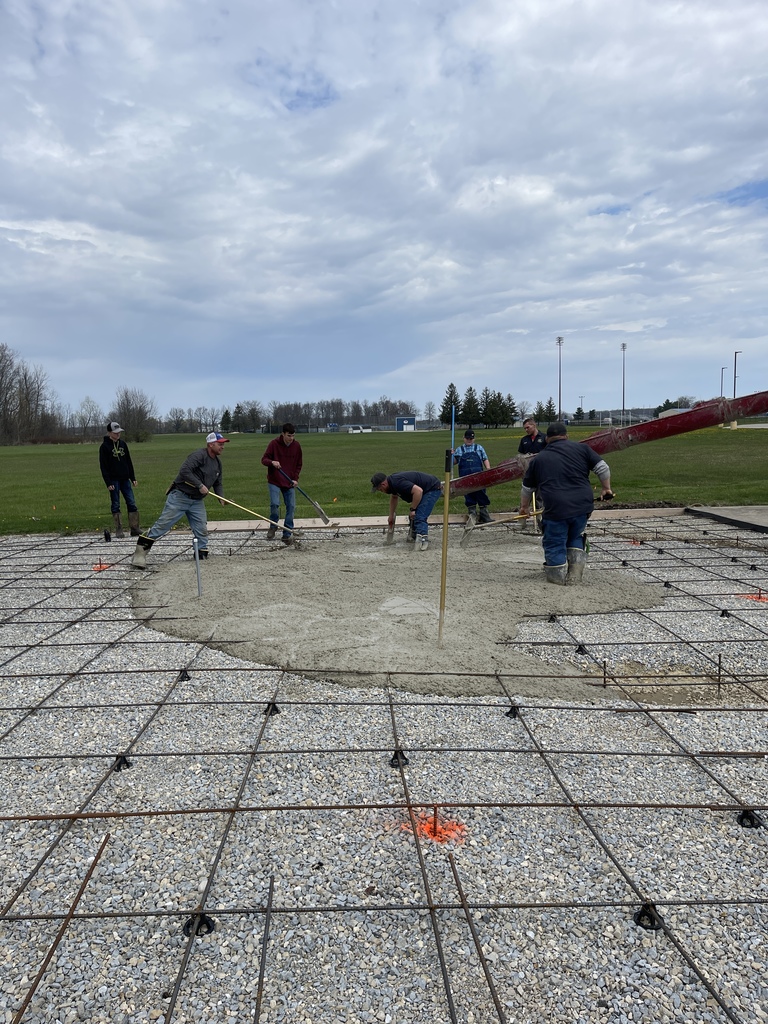 Attention all 7th and 8th grade students attending the Spring Dance on Saturday, May 7th from 3:00-6:00 pm: Tickets will go on sale on Monday, May 2nd and conclude on Friday, May 6th. Tickets will ONLY be sold during your lunch mode (NOT AT THE DOOR). Tickets are $5. Reminder that school dress code will apply, students DO NOT have to dress in formal attire and the Spring Dance is being held in the Auxiliary Gym. Thank you and if you have any questions, please email Mrs. Chrisman at
lchrisman@jayschools.k12.in.us
or Mrs. Allred at
callred@jayschools.k12.in.us
This week 6th Graders from around the county had the opportunity to tour the Jay County Jr-Sr High School in preparation for their transition. 7th Grade Orientation was a success. We will be hosting another orientation this summer for parents to attend as well. More information to come.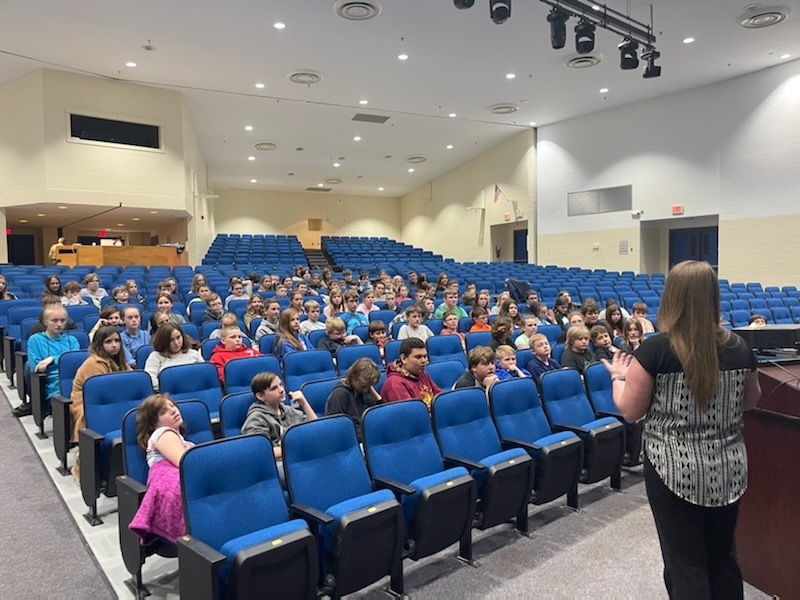 Junior High Parents and Students: Monday April 18th, students will be taking the ILEARN Practice Tests. These tests are complete in order to prepare us for the actual ILEARN tests that will take place between 4/25/22-5/5/22. Please ensure that your student gets plenty of rest, eats a good breakfast, has a charged Chromebook and brings a pair of earbuds for the ILEARN Practice Tests on Monday. Thank you and if you have any questions, please do not hesitate to call at 260-726-9308.
Jay Schools are on a 2 hour delay, Tuesday, April 12, 2022.

Today, our 7th Graders had the opportunity to tour Taylor University. During their tour, students became acquainted with college life and experienced multiple majors including Computer Science, Education, Art, Science Labs and Kinesthetics. Students were so excited to eat in the Dining Commons at Taylor University. A huge THANK YOU to The Portland Foundation and Taylor University for partnering with Jay County Jr-Sr High School in this opportunity.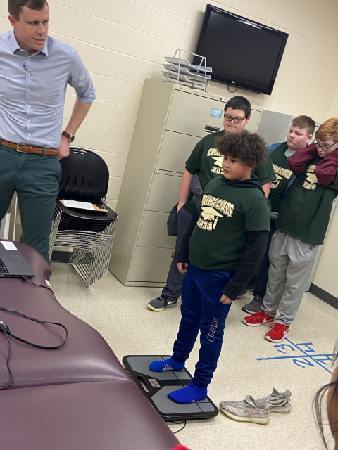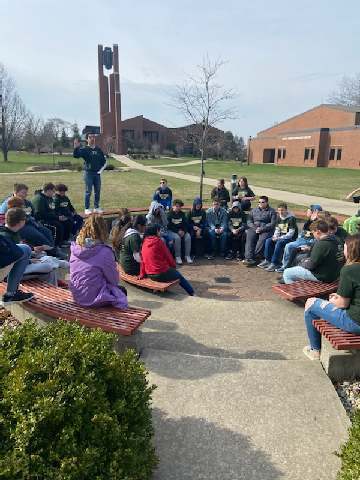 Academic Team EIAL 2022 The Jay County Senior High School Academic Team participated with 15 other schools in the Eastern Indiana Academic League's Conference Meet on February 28. The Science Team brought home the 1st place plaque, the Math and Interdisciplinary team placed 3rd, the Fine Arts team 4th, the English team 5th, and the Social Studies team finished in 6th place. Academic World Quest-- A group of seniors participated in the annual Academic World Quest competition hosted by the Indiana Council of World Affairs on Saturday, February 26. Isaac Braun, Itziar Martinez de Arcaute Lopez (one of our exchange students from Spain), Evan Toney and Seth Wilson placed 12th of 20 teams in a quiz bowl consisting of 10 rounds on topics of world-wide importance, such as Afghanistan, Climate and Migration, Digital Currencies, and Current Events among others.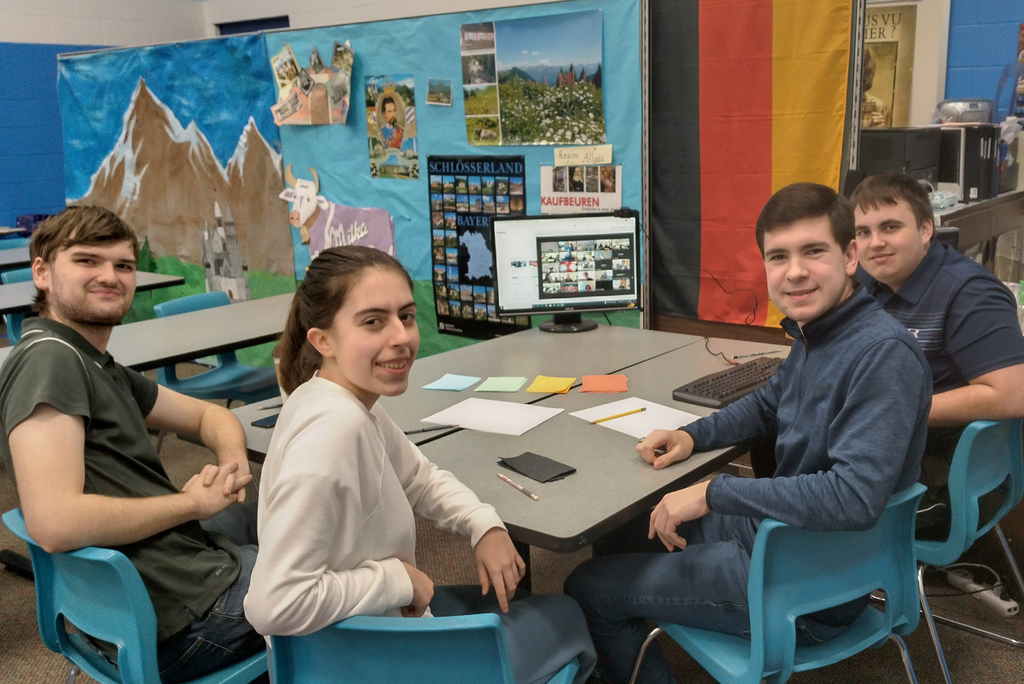 More photos from DC. This is the wreath dedication ceremony that our students participated in.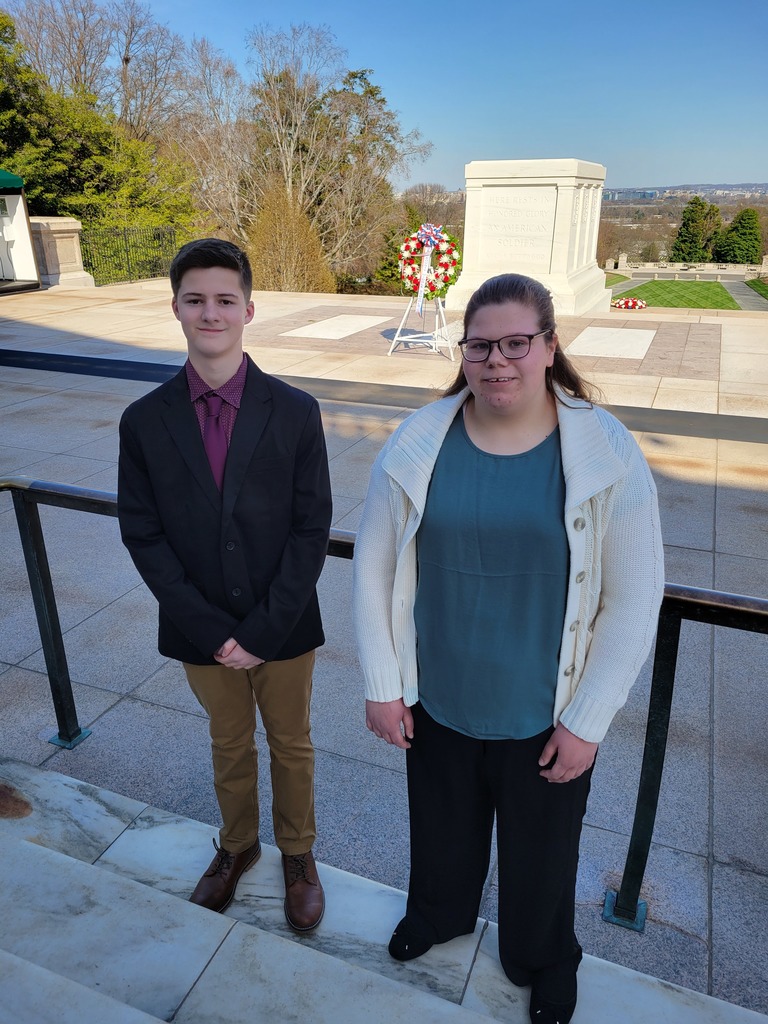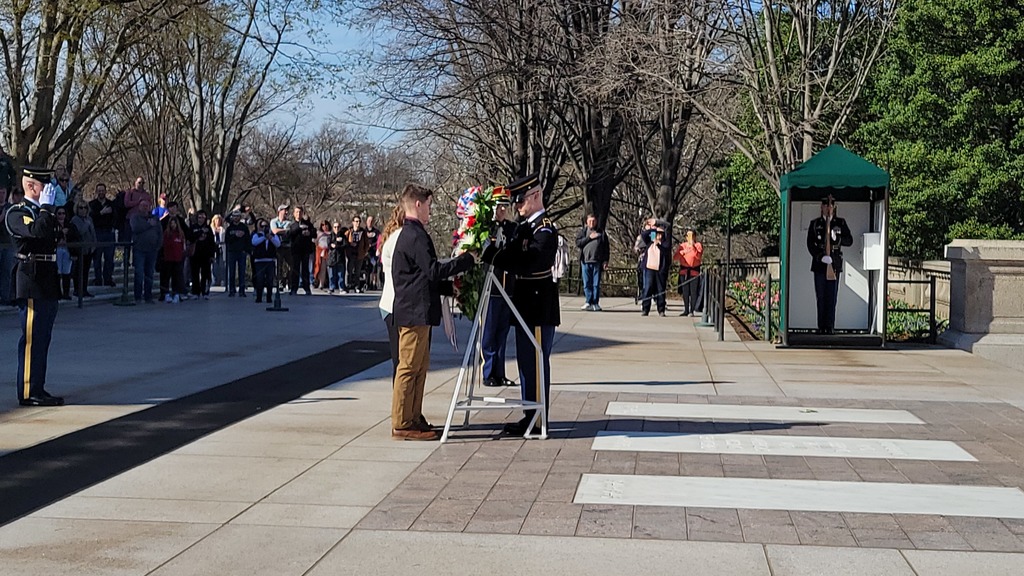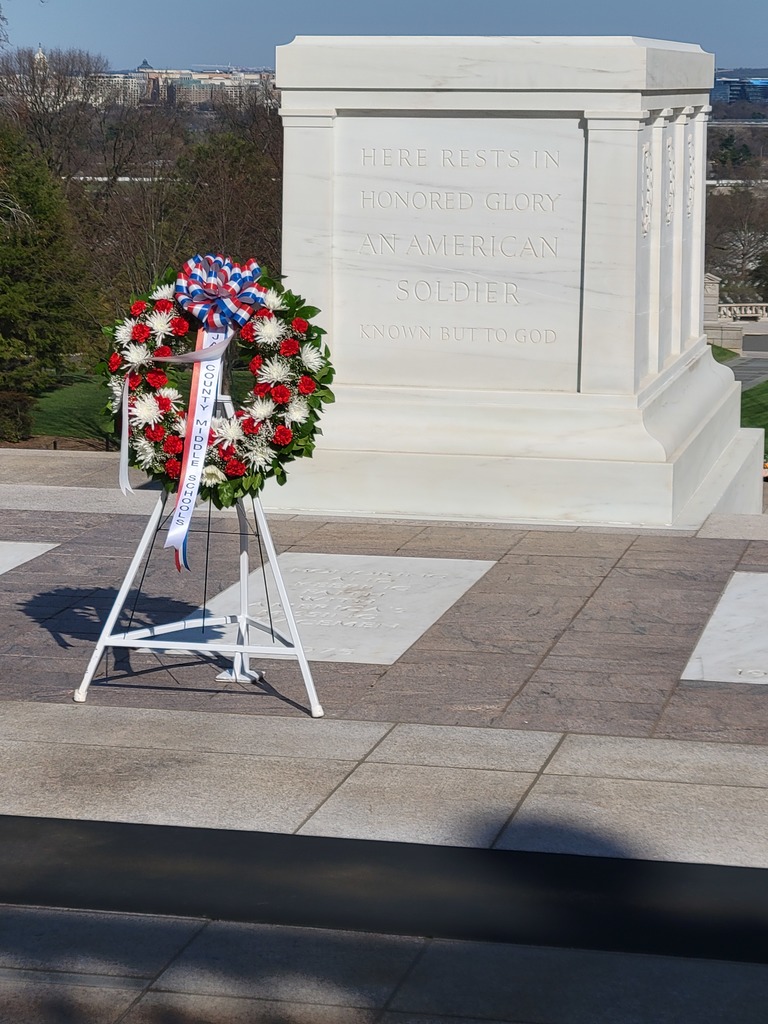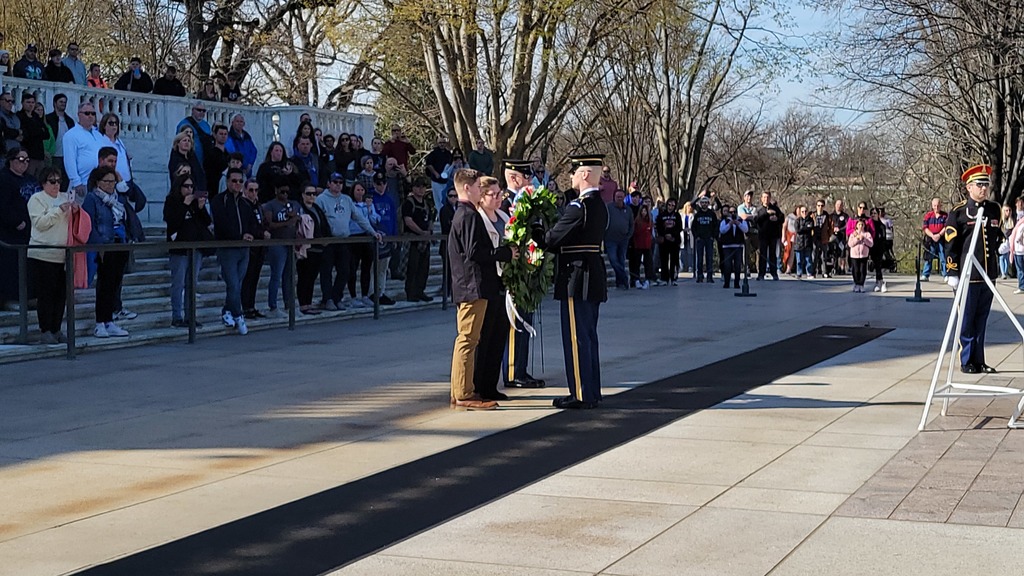 Reminder for 7th Grade Parents and Students: Tomorrow April 5th, 2022 - 7th Grade students will be taking a field trip to Taylor University. The weather tomorrow is looking rainy and somewhat chilly (high of 55). We are asking students to layer up and bring some rain gear (water proof shoes, umbrella, etc). Please have your child come prepared. Thank You!

Today, 8th Graders got to experience memorials for MKL, FDR, Lincoln, Jefferson, the Korean War & the Vietnam War. Students ate their lunch at the Hard Rock Café and explored the Smithsonian Museums. Ending the night with friends, bowling, & dinner. We've all had a blast.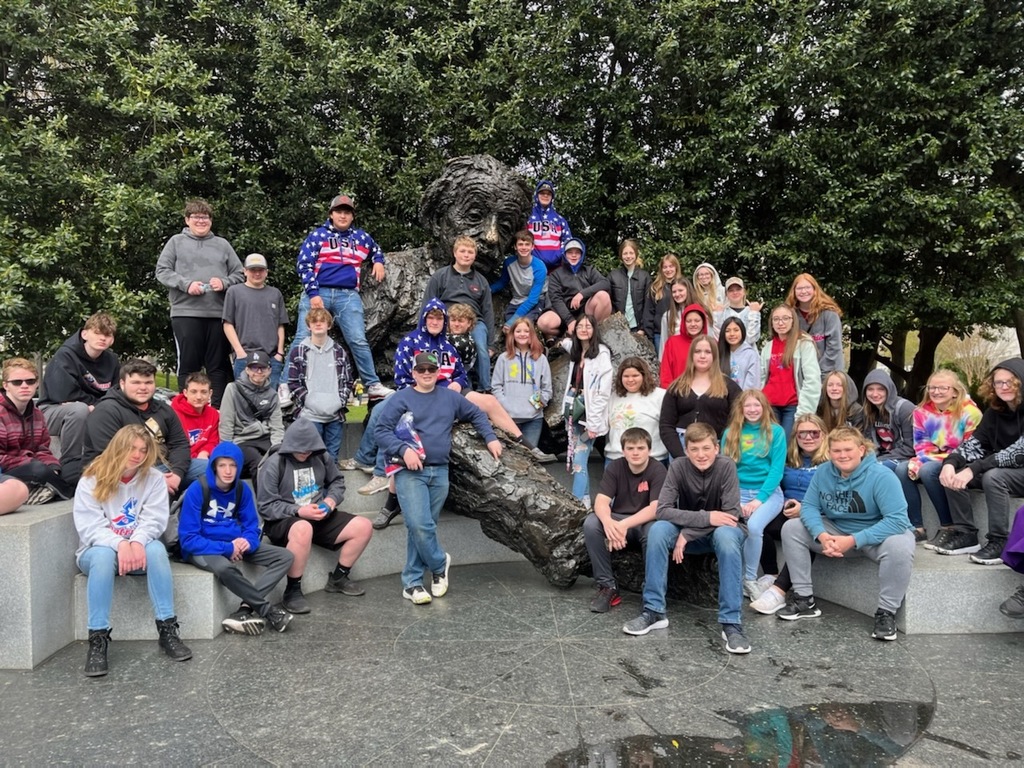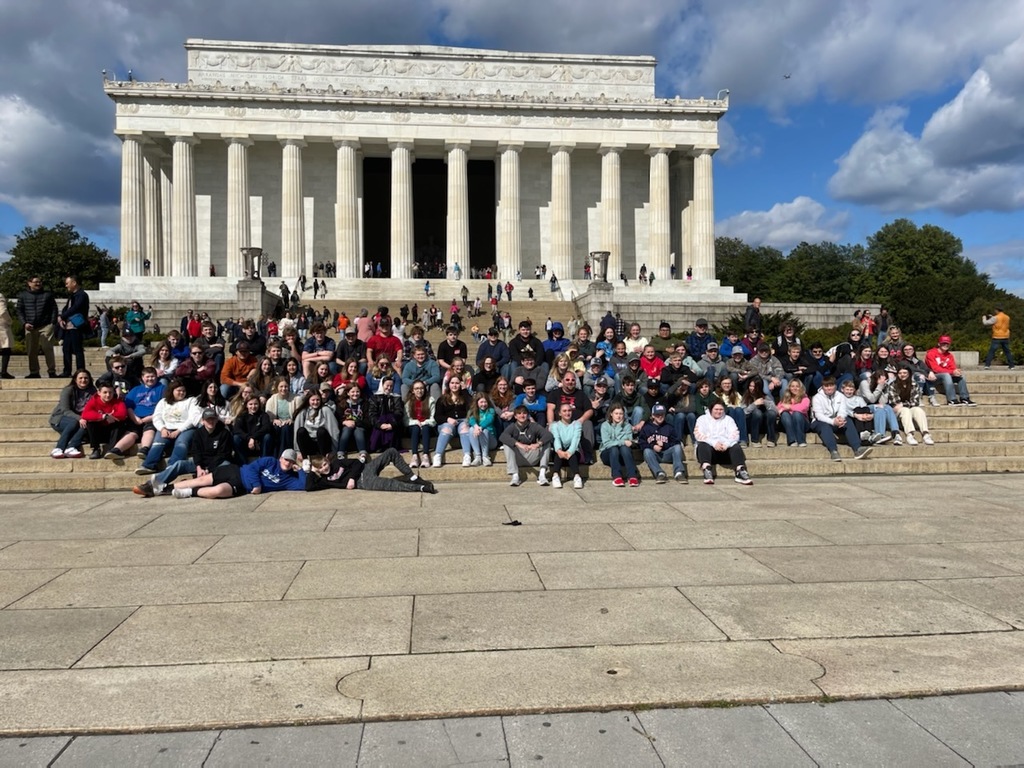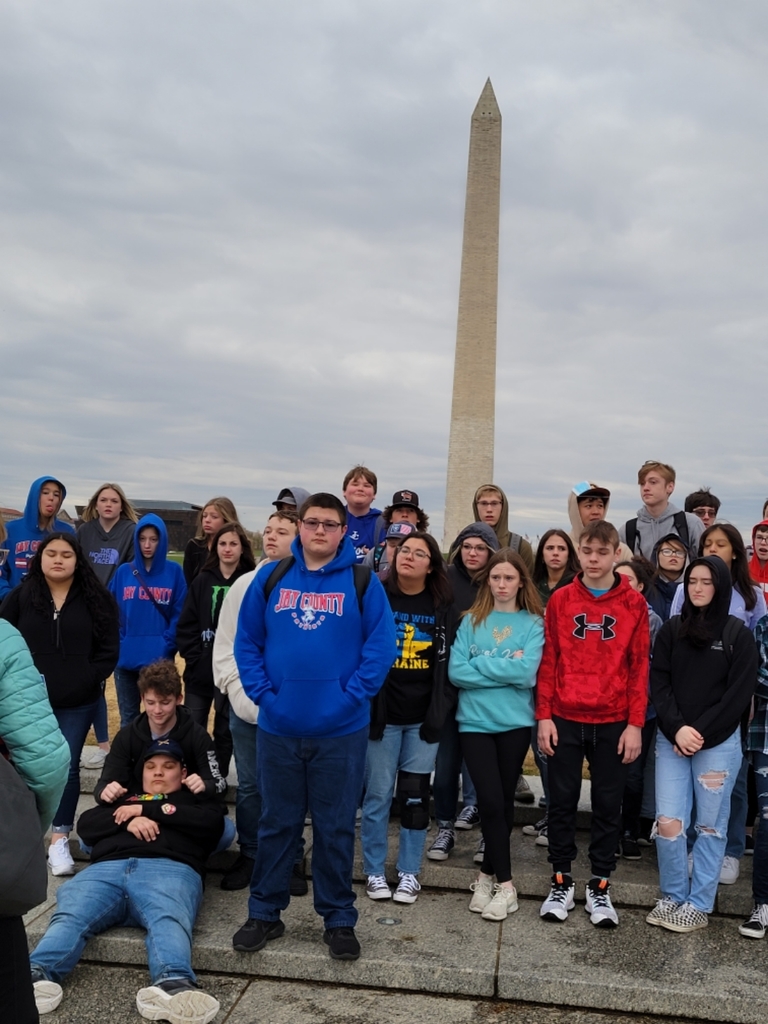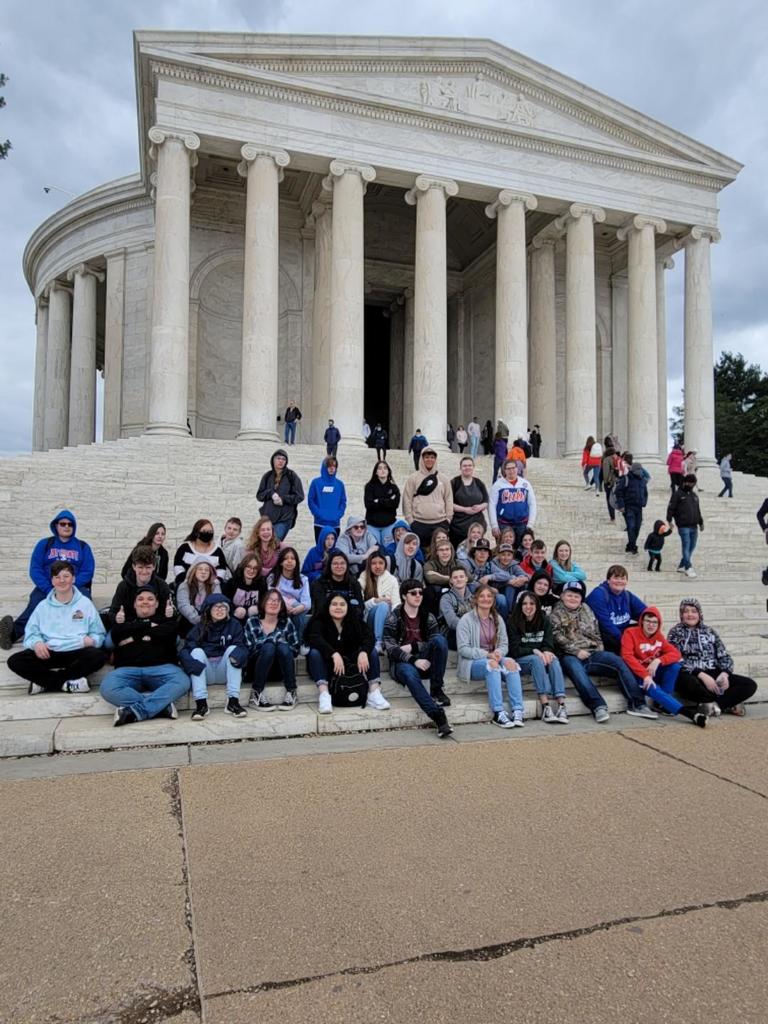 Today our 8th Graders made it to Gettysburg, Pennsylvania on their way to Washington DC. They've enjoyed touring and learning about the Gettysburg Battlefields and the impact on the Civil War. Later they will get to see the White House.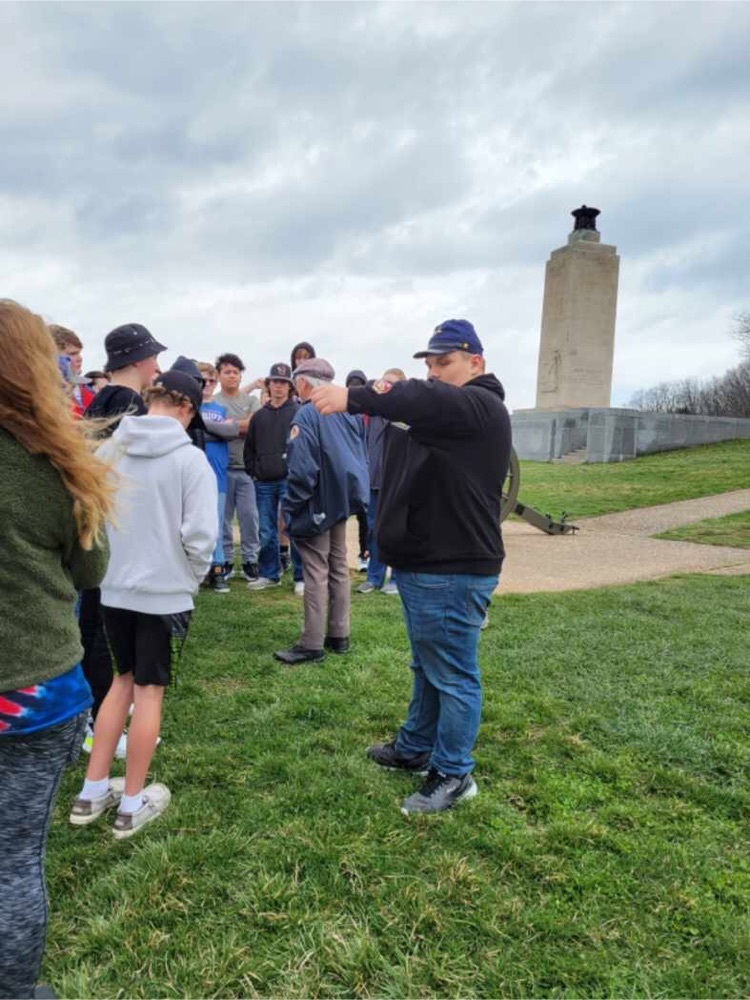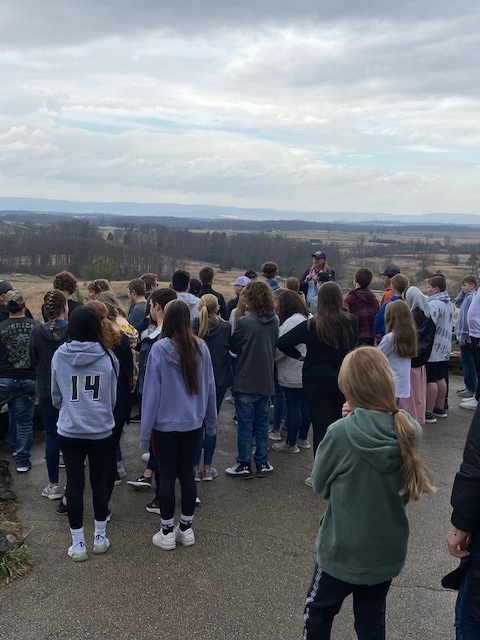 Today, the Junior Class toured the John Jay Center to learn about opportunities after high school. They met representatives from the local workforce, the military, and area colleges. They learned how all 3 paths can lead to satisfying life-long careers. Proud to be a Patriot!

Jay County Civic Theatre auditions for Moana, Jr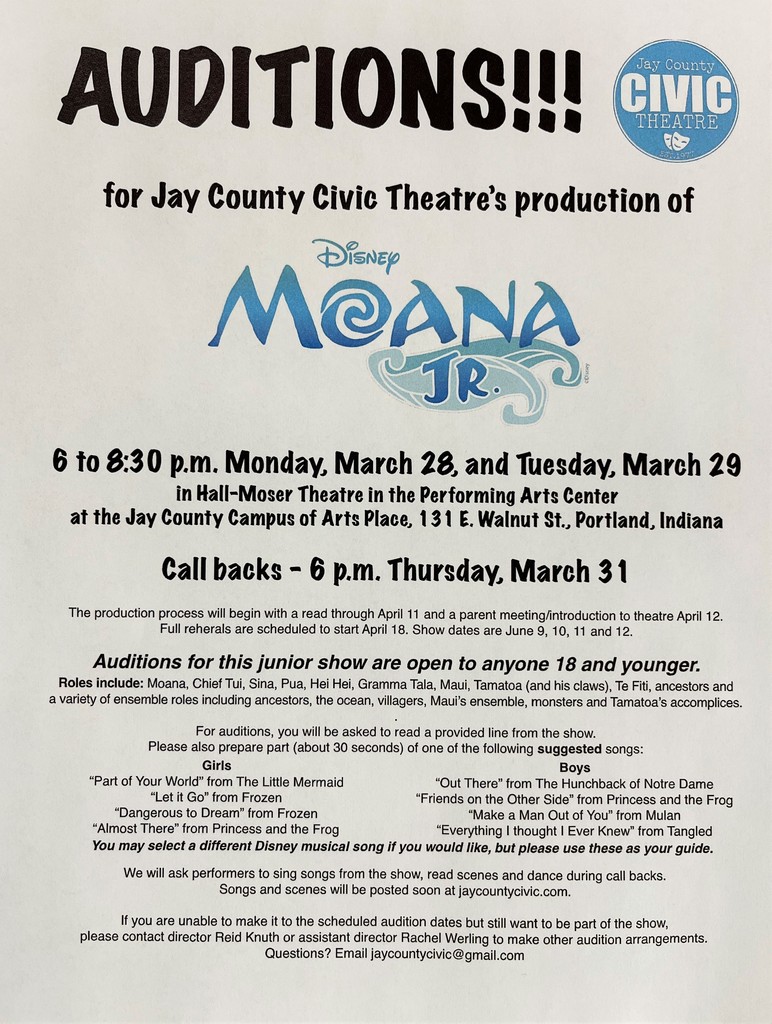 Jay County Junior-Senior High Parents and Students: March 8th was the end of the 3rd - 9 weeks, which is considered the mid-term for 2nd Semester. We will only be mailing home grade cards at the end of each Semester. Please check Skyward for your student's grades. If you have questions or concerns regarding your student's grades, do not hesitate to reach out to a Guidance Counselor, their teachers or an administrator at 260-726-9306/9308. Parent -Teacher Conferences for this semester are set for tomorrow night March 16th from 5:30-7:00 pm in the Commons. Thank you.
Reminder: 8th Grade- Washington DC Final Parent Meeting- TONIGHT, 3/15/22 in the Commons at 6pm!!

We want to wish our BPA good luck today as they learn the results of yesterday's State Competition in Indianapolis. Pictured are students at Buca de Brook refueling after the competition.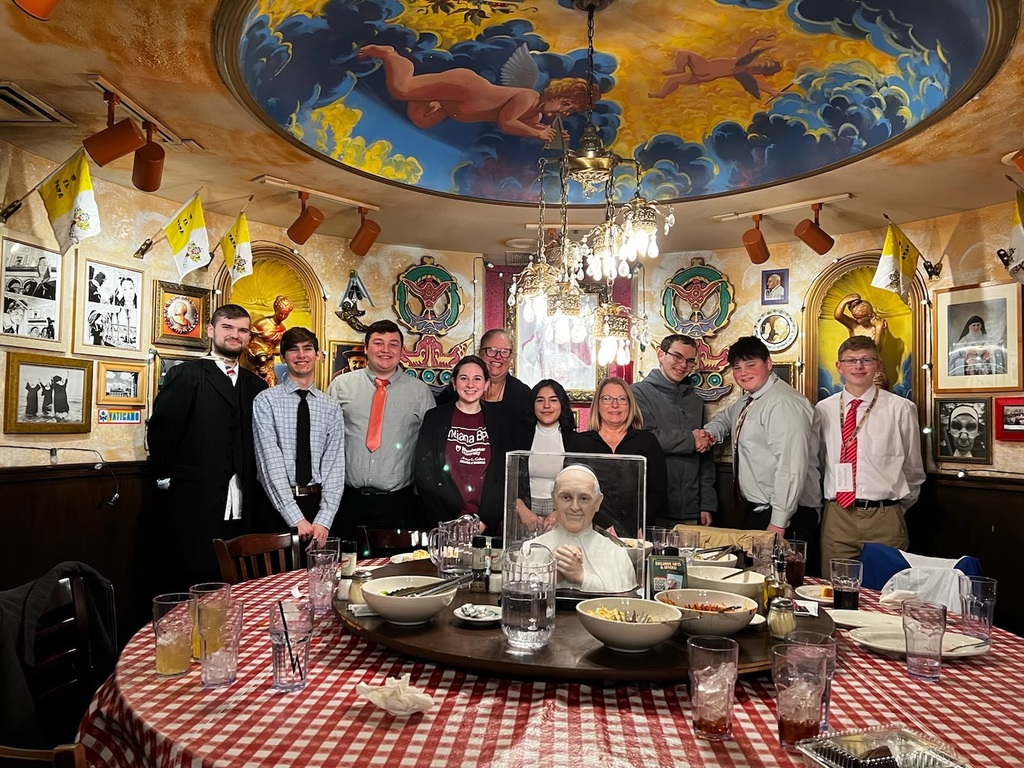 All call to Junior Parents: There will be a field trip for all juniors on Wednesday, March 30th. We will be going to the John Jay Center in Portland. We will leave the High School at 8:45 a.m. and return by 1:45 p.m. Permission slips will be coming home today and are due back to the Guidance Office by Tuesday, March 15th. On this field trip there will be guest speakers from difference colleges, job prospects, the Portland Foundation to discuss scholarships for senior year, and much more. Thank you